How to spend
Yanai City - Suo Oshima, Yamaguchi Prefecture
A resort trip for parents and children of three generations
Recommended for
Parents and children want to enjoy a trip with three generations
Want to enjoy activities in nature
People who want to visit some of the best spots in Japan
How to spend the first day
10:00
Depart from home in Yanai City to Suo Oshima
10:30
Arrival at Setonoututu Rent a bicycle to explore the sights.
Bicycle rentals are available at Setonoututu. The calm, clear, marine blue waters characteristic of the Seto Inland Sea and the islands floating in the sea can be viewed along the coast of Suo Oshima, which is also a popular cycling course.
It takes only 10 minutes to reach sightseeing spots such as Torii, a floating torii gate in the sea, and Shingu Island, which can be crossed only at low tide.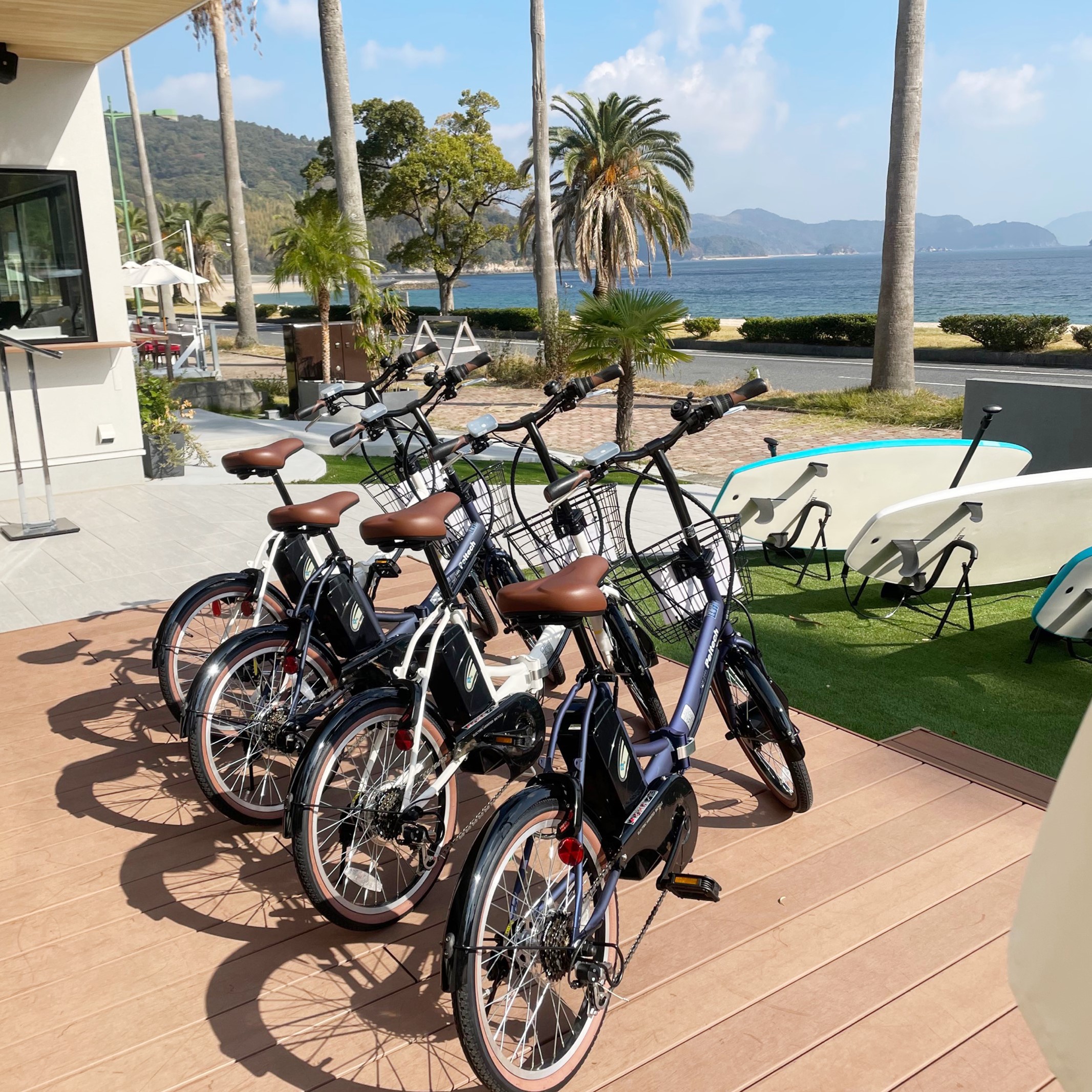 12:30
Lunch at Yue Yue Cafe Restaurant in Setonoututu
After enjoying cycling, it is time for lunch at "Yue Yue" restaurant overlooking the Seto Inland Sea. In this extraordinary space with the sea in front of you, you can enjoy Japanese cuisine using a variety of seasonal ingredients purchased directly from farmers and fishermen in Suo Oshima.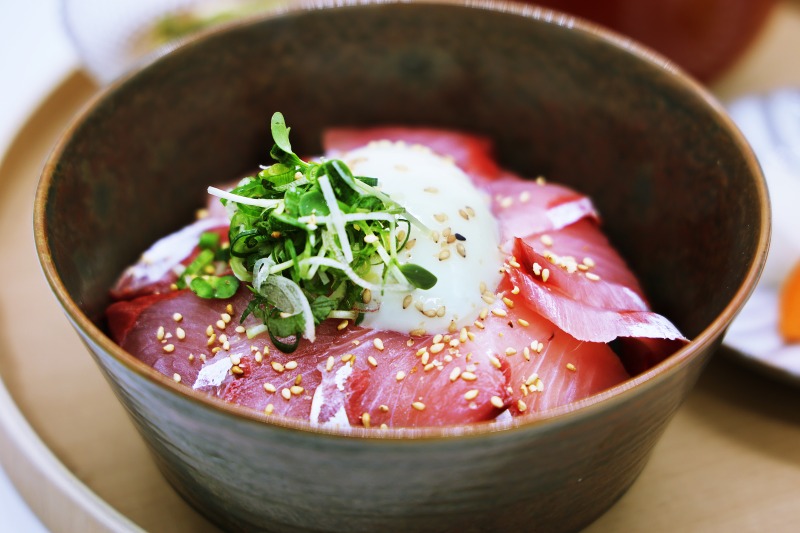 13:30
Enjoy sap at Tachimachi Rental
If you have come to the beach, we recommend marine activities that the whole family can enjoy.
At Tachimachi Rental, located inside Setonoututu, you can rent saps and other equipment.
Enjoy the water while having a conversation, or just lie on the sap and gaze up at the sky.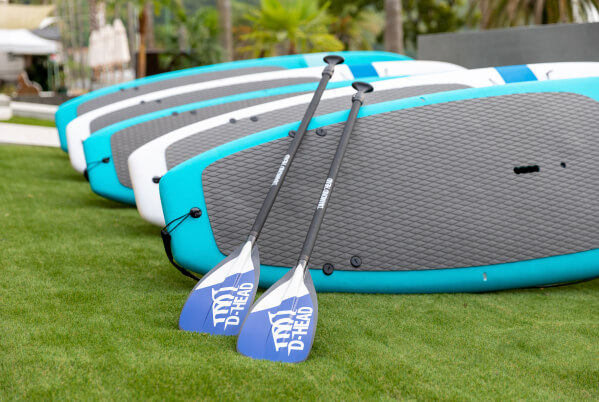 18:00
Dinner with seasonal ingredients
For dinner, Chef Tanaka, owner of "Shikisai Tanaka," a restaurant frequented by major artists in Hiroshima, prepares a variety of dishes using seasonal ingredients produced in Suo Oshima and purchased directly from local farmers and fishermen.
We hope you will enjoy our Japanese cuisine to your heart's content, which allows you to savor the chef's masterful techniques and the richness of Suo Oshima's natural environment.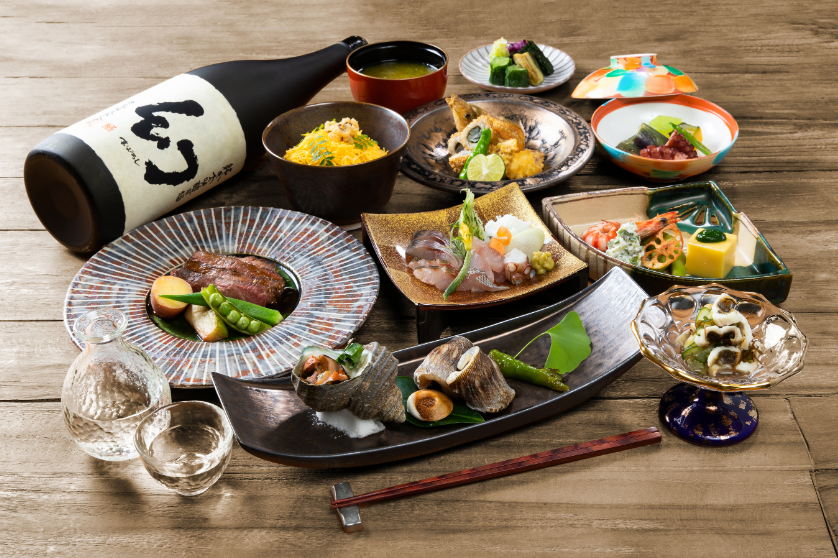 23:00
Bedtime
Our guest rooms are modern, yet warm and inviting, just like home, and will satisfy everyone from adults to children.
Please relax and enjoy the time before bedtime, reflecting on the day's events with your family or making plans for the day ahead.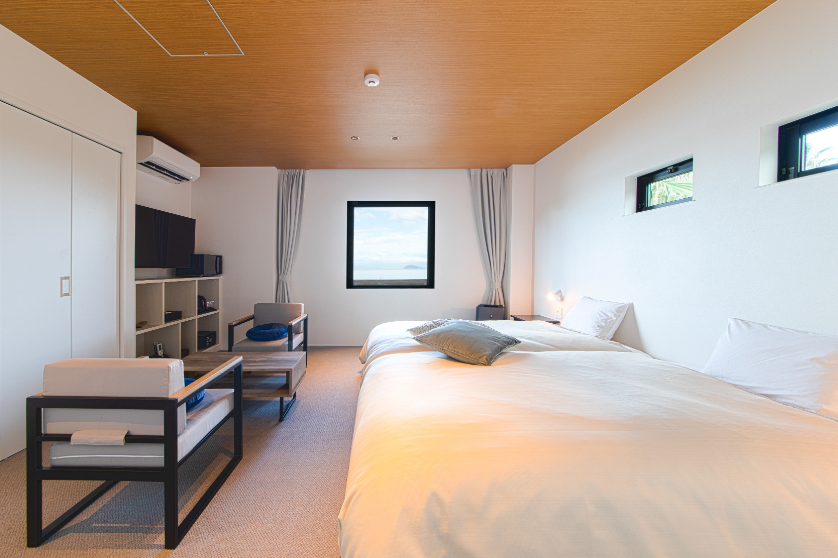 How to spend the second day
08:00
Breakfast
For breakfast, we offer Japanese dishes based on the concept of "delicious grilled fish," "delicious miso soup," and "delicious rice," using mainly ingredients from Yamaguchi Prefecture. We will provide you with a special start to the day with a substantial meal made with locally sourced ingredients.
Enjoy a uniquely luxurious breakfast with a view of the ocean in front of you.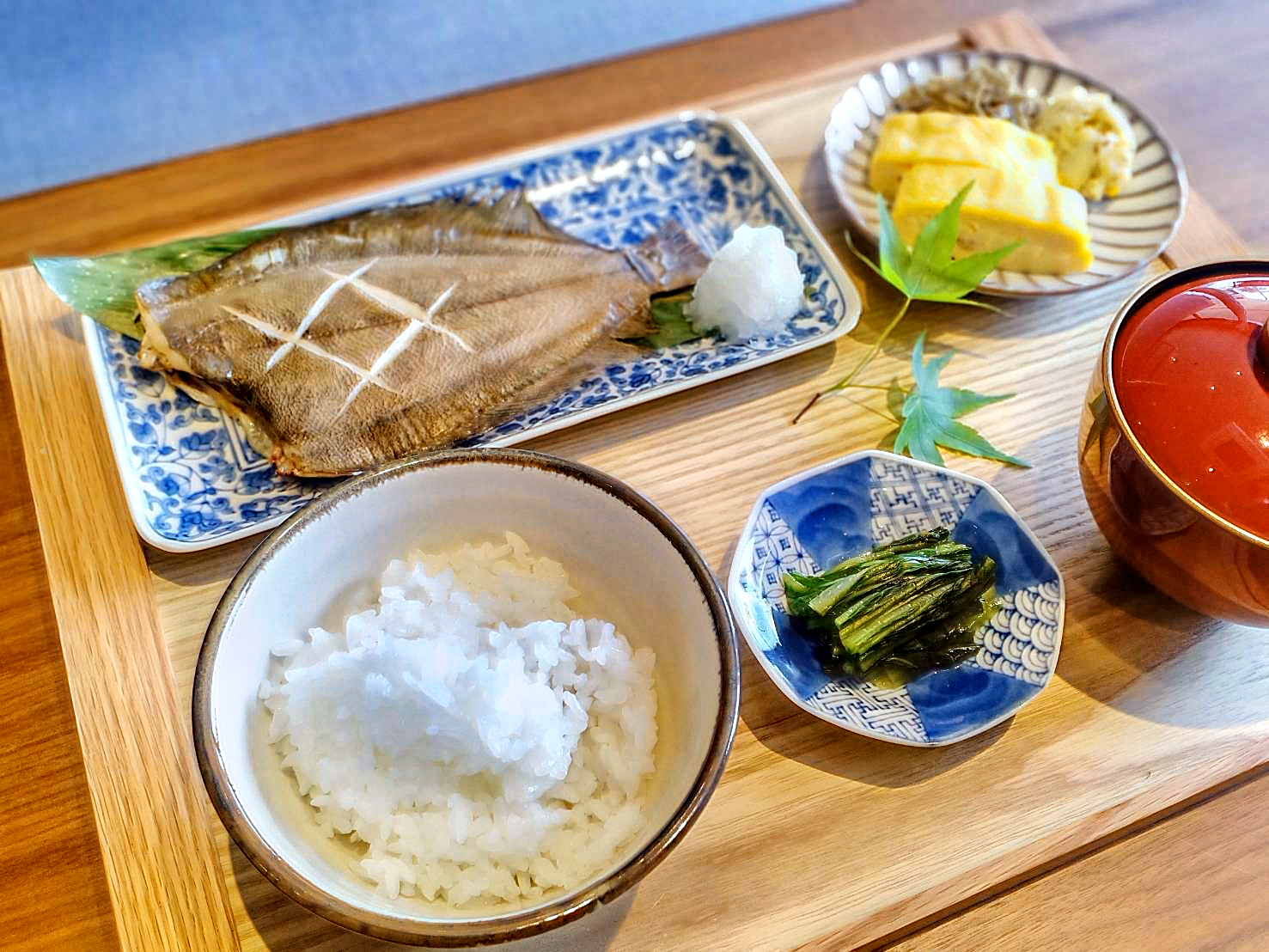 10:30
Check out and go hiking to Shirokiyama Park
Shirokiyama Park is located on Mt. Shirokiyama, and at 374 meters above sea level, it is a great place for hiking.
The view from the top of the mountain is spectacular, with the marine blue of the Seto Inland Sea and small islands in the distance.
An observatory has also been set up, and on a clear day, you can see as far as Iwakuni and Hiroshima.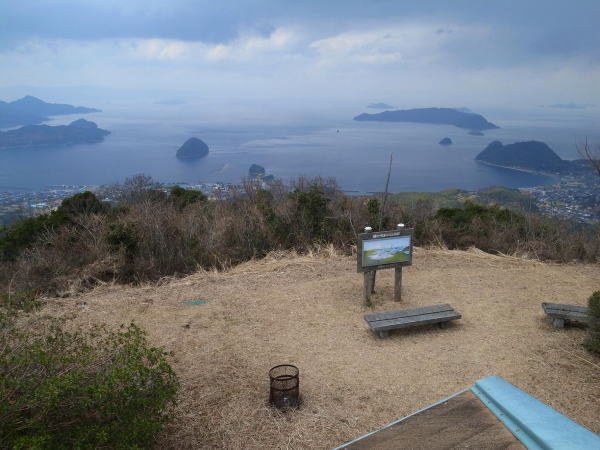 13:00
Lunch at Kawai Sushi
Go to Kawai Sushi for live fish dishes using plenty of Suo-Oshima's local fish.
Fish are purchased from fishermen who catch the fish by themselves, and fresh fish is available.
Kaisen Chirashi, which uses particularly fresh sushi items, is a popular menu item loved by people of all ages.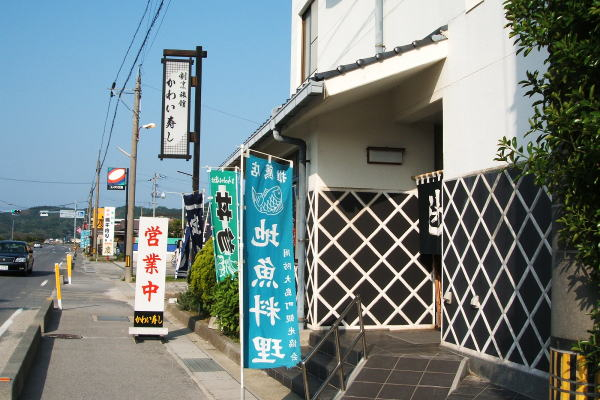 15:00
To the uninhabited small island, Shingu Island
Shingu Island is an uninhabited islet about 100m away from Suo Oshima, but it is possible to cross to Shingu Island by way of the Uminonakamichi Road, which appears only three hours before and after low tide.
The sandy beach is connected to the ground, and the sight is quite mysterious.

*When the low tide is at 15:00, you can cross to the island between 12:00 and 18:00. The time of low tide differs depending on the season.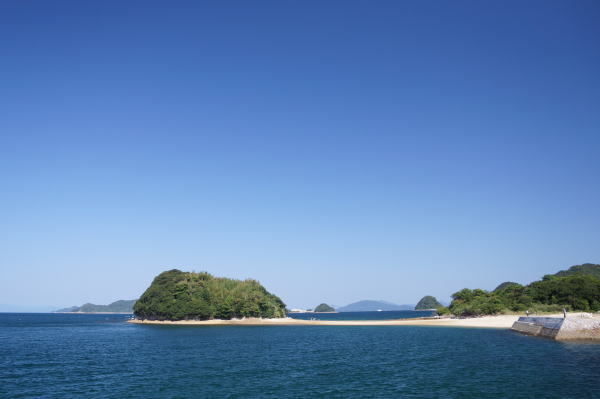 16:00
Return
We will return home, reflecting on our enjoyable trip to Seto Nouzutsu.
Other ways to spend your time