Dishes
A variety of dishes created by a chef who has wowed the palates of gourmets using local Suo Oshima seasonal ingredients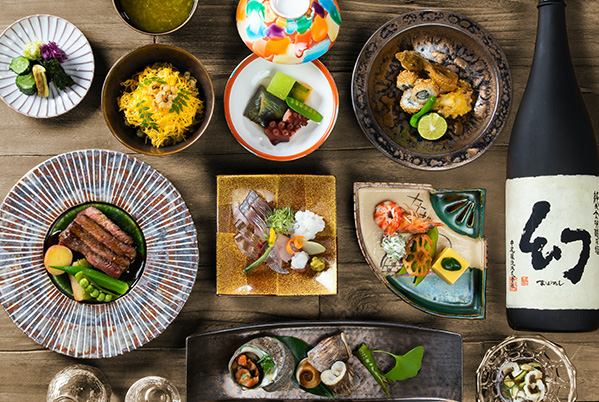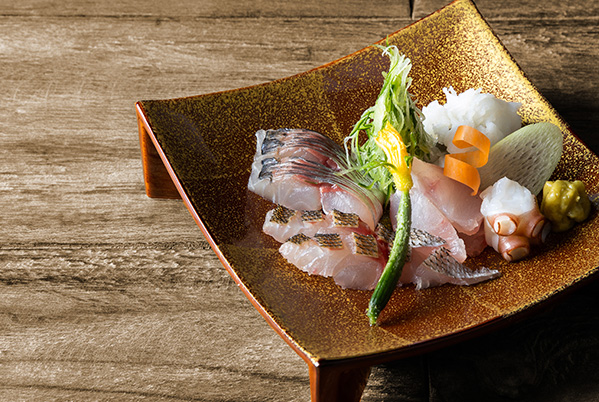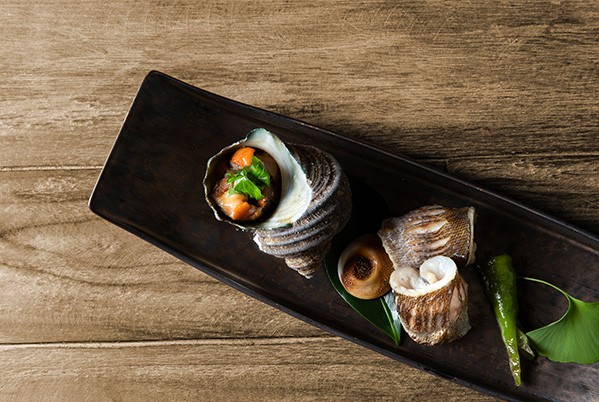 Chef Tanaka, owner of "Shikisai Tanaka," a restaurant frequented by major artists in Hiroshima, was attracted by the charm of Suo-Oshima and moved to the island.
He offers a variety of dishes using seasonal ingredients from Suo-Oshima, which are purchased directly from local farmers and fishermen.
Chef's introduction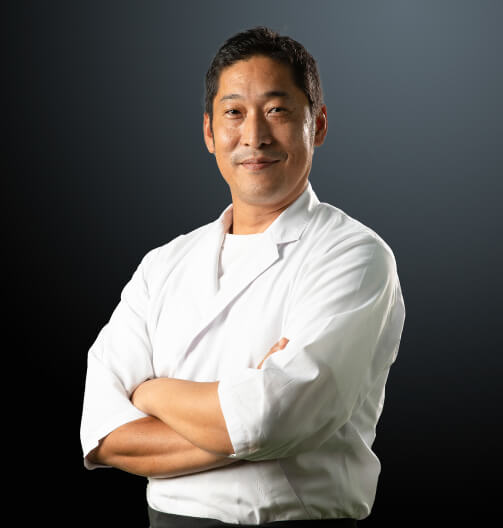 Takashi Tanaka
When he set up his own restaurant at the age of 24, he met and studied under chef Michio Kitaoka, owner of a Michelin-starred restaurant and an active participant in cooking TV programs. While honing his skills as a chef, he also honed his skills as the owner and head chef of "Shikisai Tanaka," which is frequented by famous artists after their live performances in Hiroshima.
Later, attracted by the charm of Suo-Oshima, he moved to the island and became the head chef at Setonoututu.In addition to being the head chef, he is also a member of the Suo Oshima Fisheries Cooperative Association and is active as a fisherman.
With more than 30 years of fishing experience, he is very particular about fish.When purchasing fish, he checks the fishing area and uses his unique fisherman's eye to purchase the freshest seasonal fish.
We also purchase the best local ingredients for side dishes to go with the fish in order to let our customers enjoy the delicacies of each season.
It is our policy to serve both fish and vegetables when they are fresh and at their most delicious.
Dinner
Japanese cuisine with the masterful skills of the chef and a taste of Suo-Oshima's natural richness.
We offer a variety of Japanese dishes that reflect the four seasons, using only the most delicious seasonal ingredients. The fresh local seafood and vegetables are used to their fullest by our chefs, who are masters of Japanese cuisine, to delight everyone, regardless of age.
Not only the ingredients, but also the seasonings such as salt, miso, and soy sauce are all produced in Suo-Oshima.
We hope you will enjoy to your heart's content the unique Japanese cuisine that is prepared with the utmost care in each dish.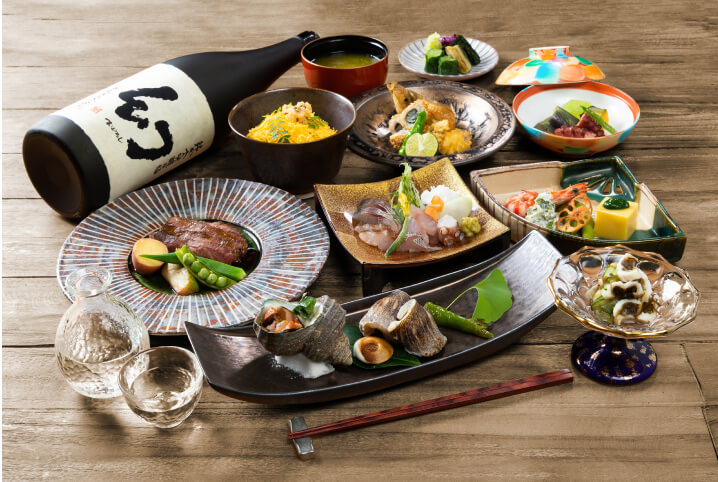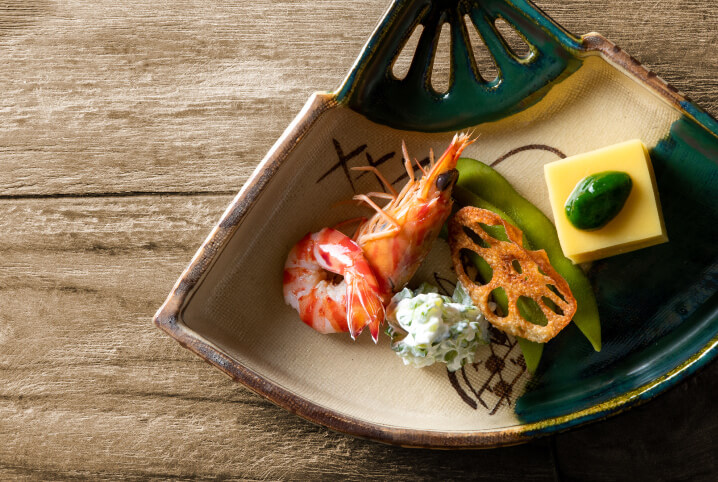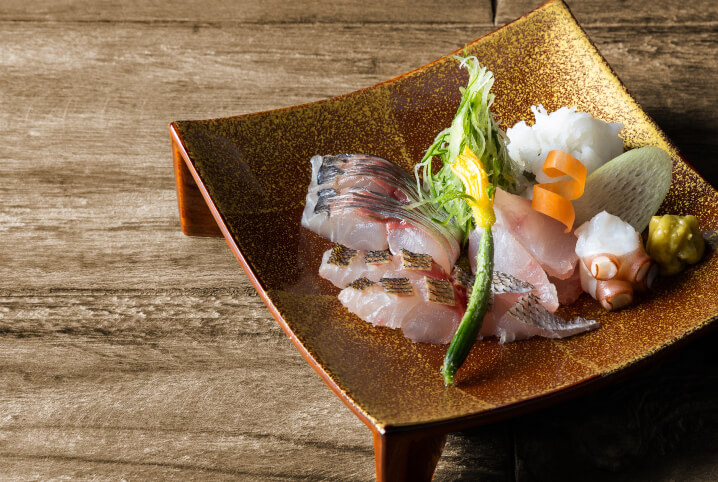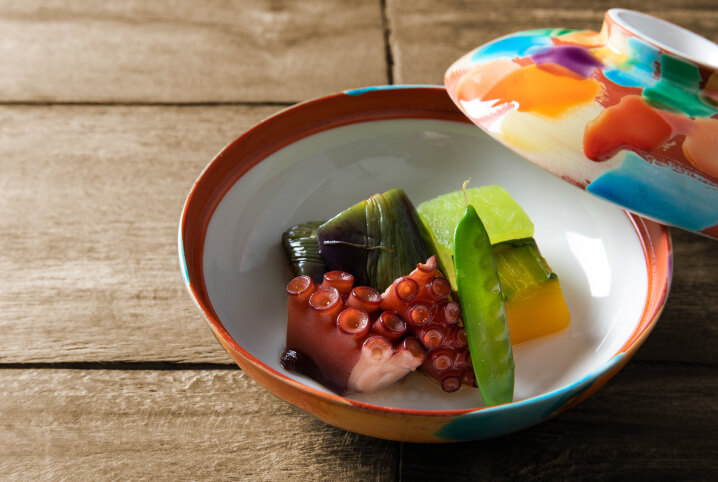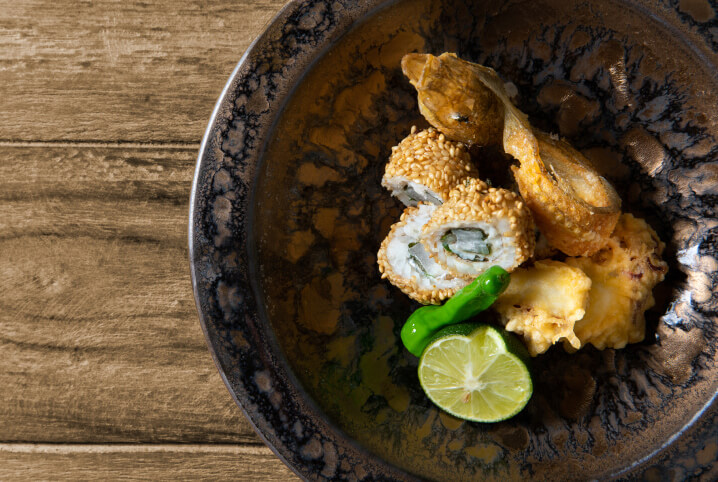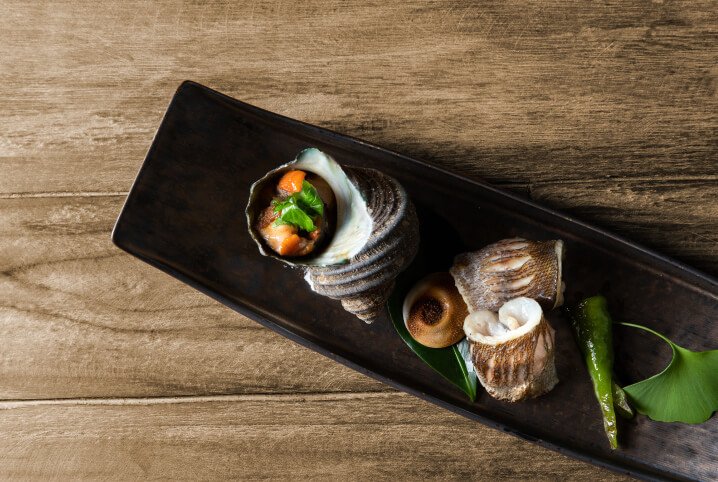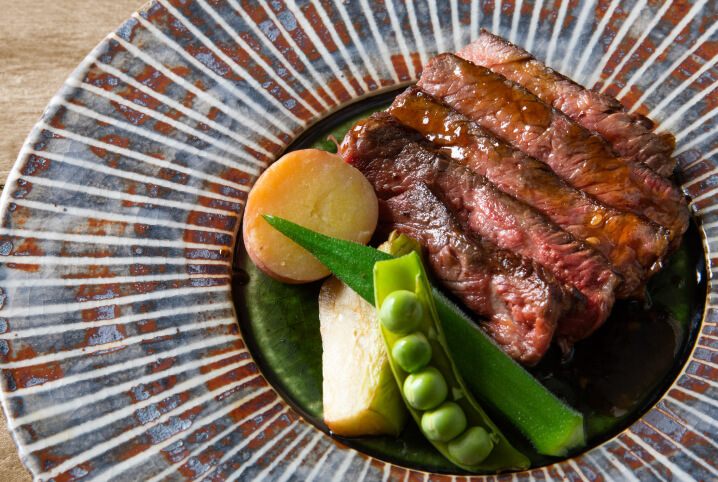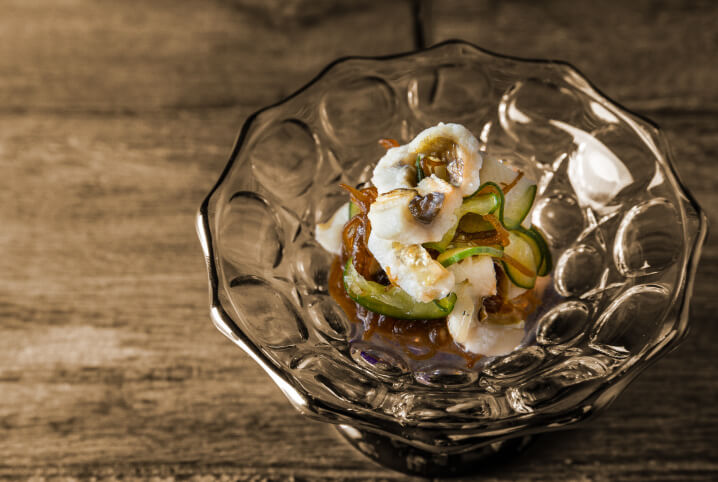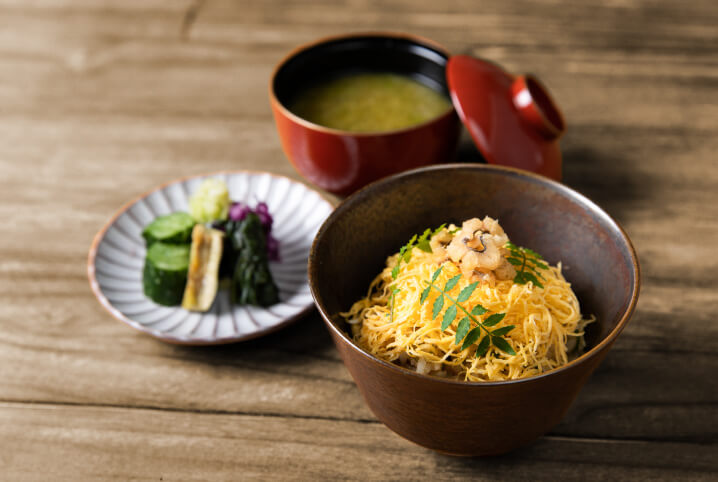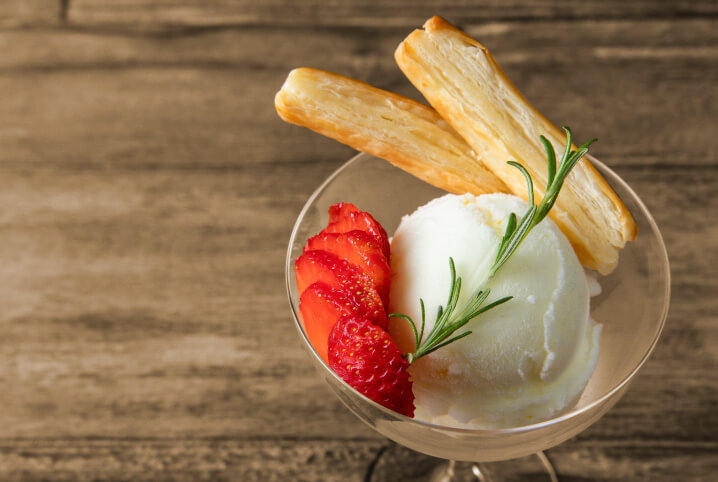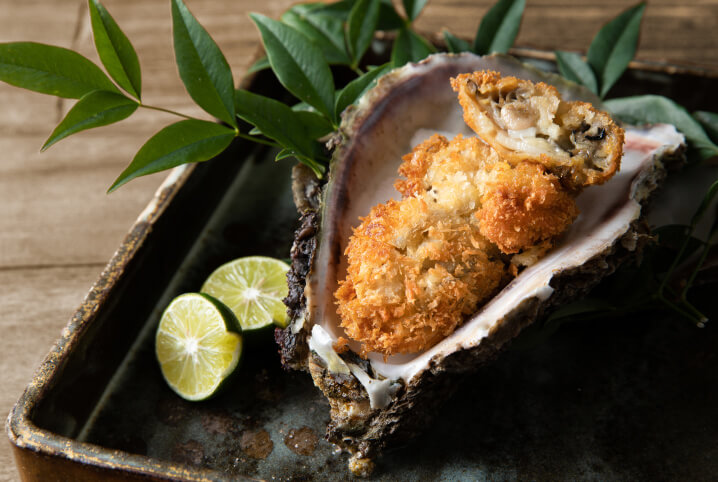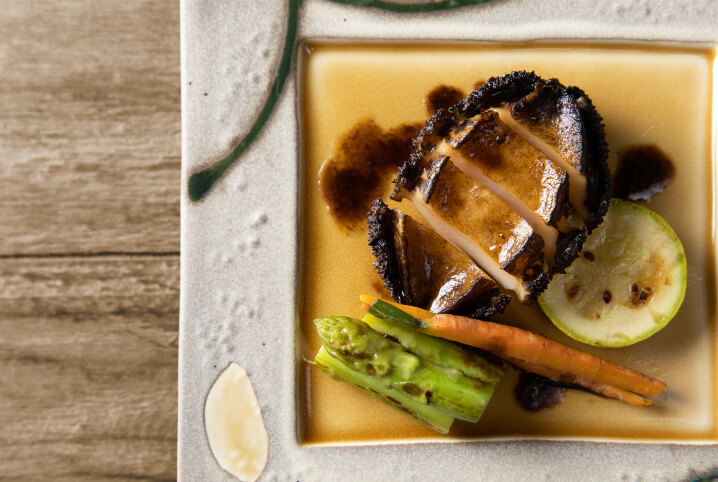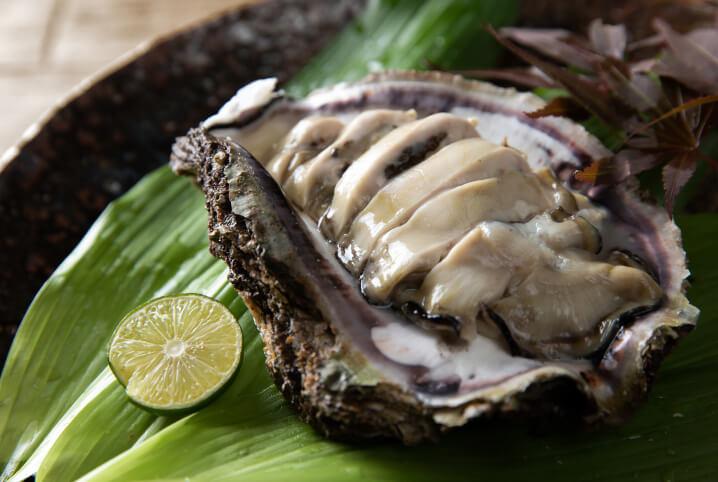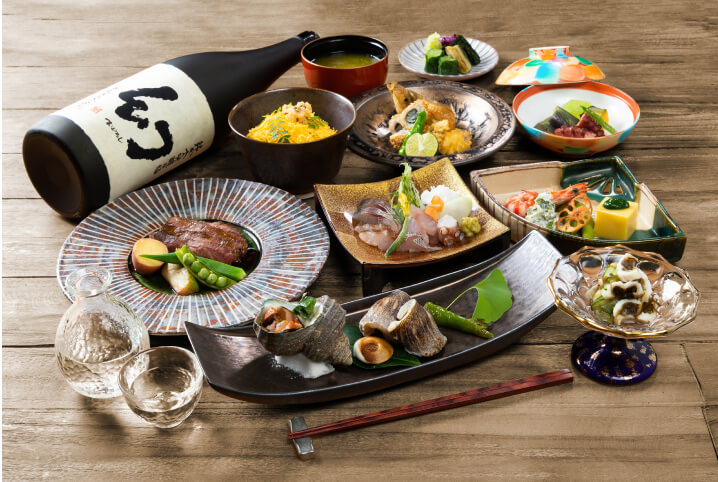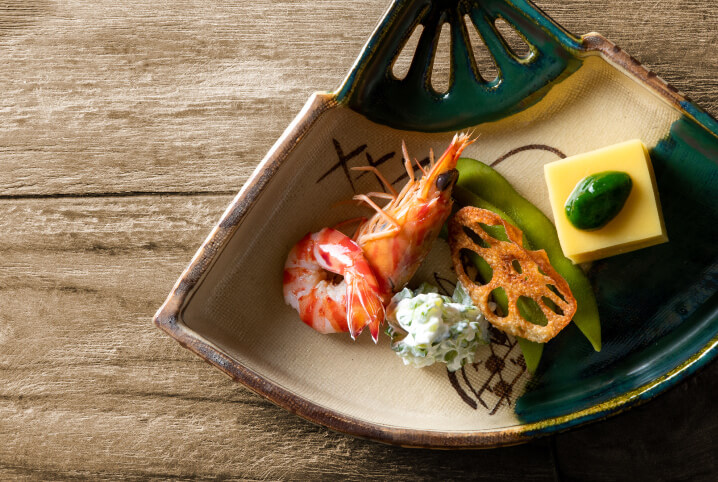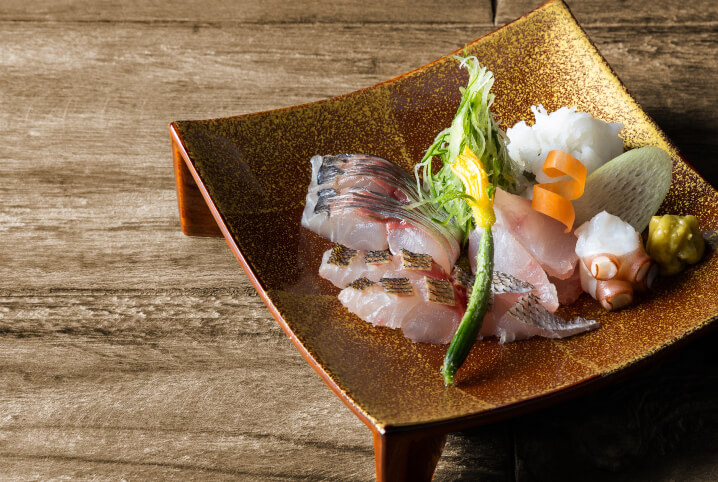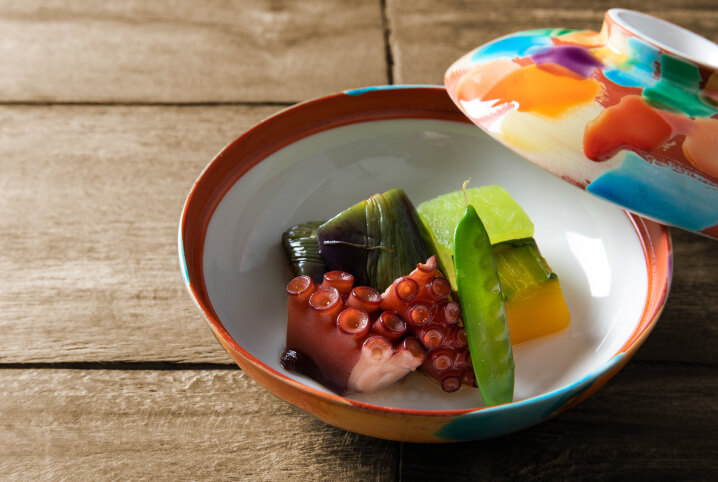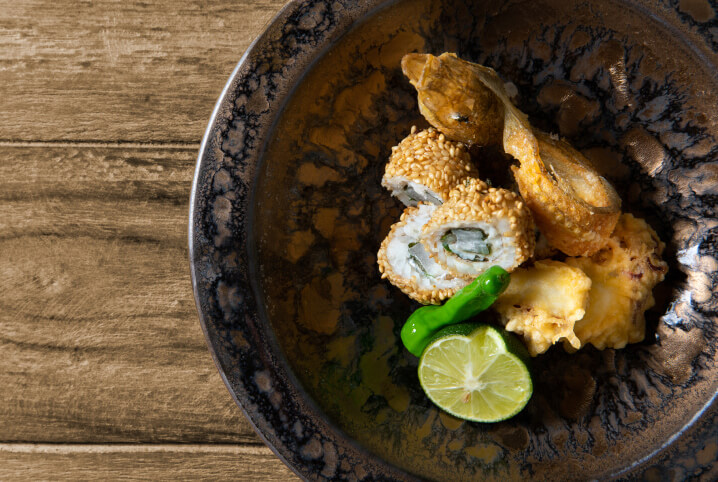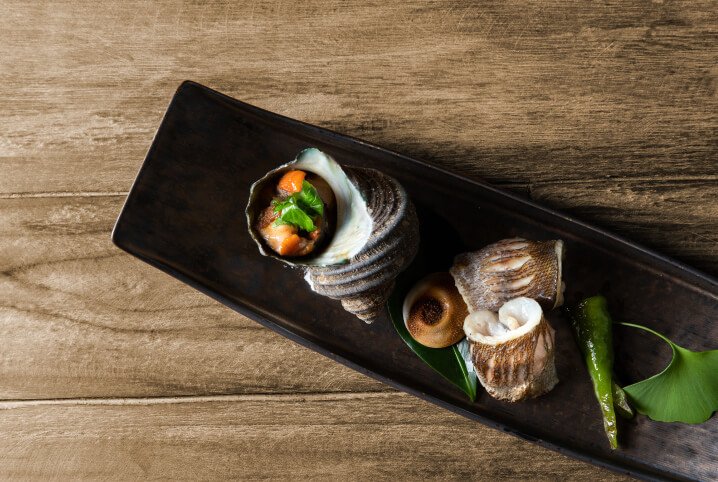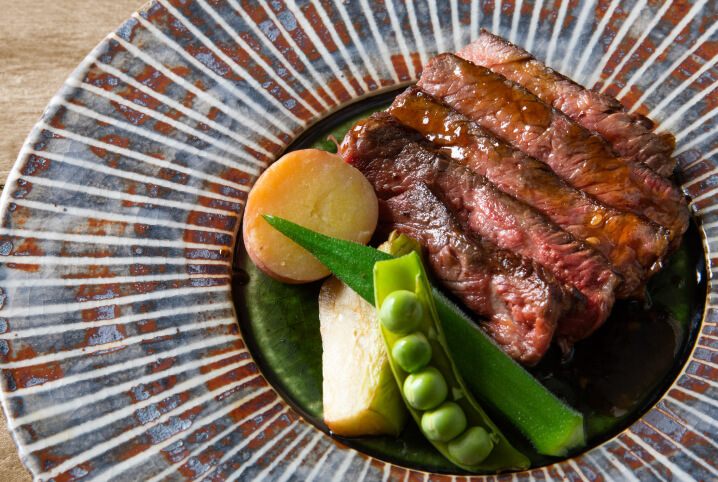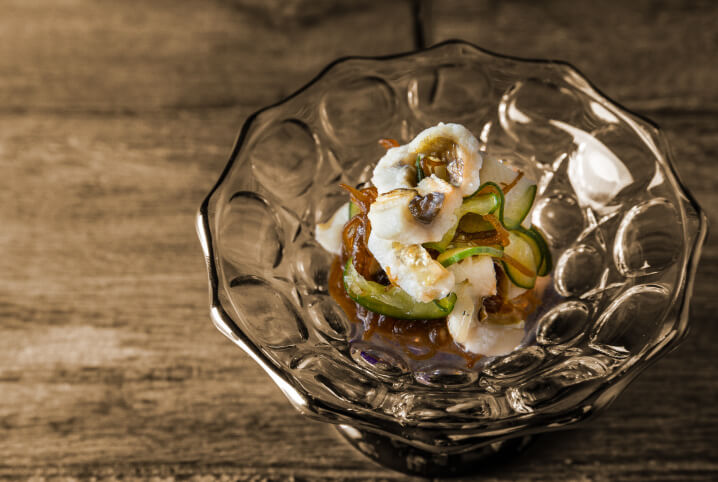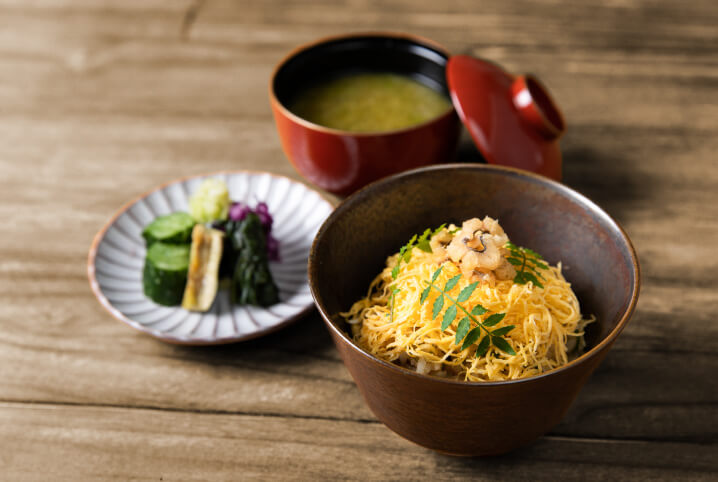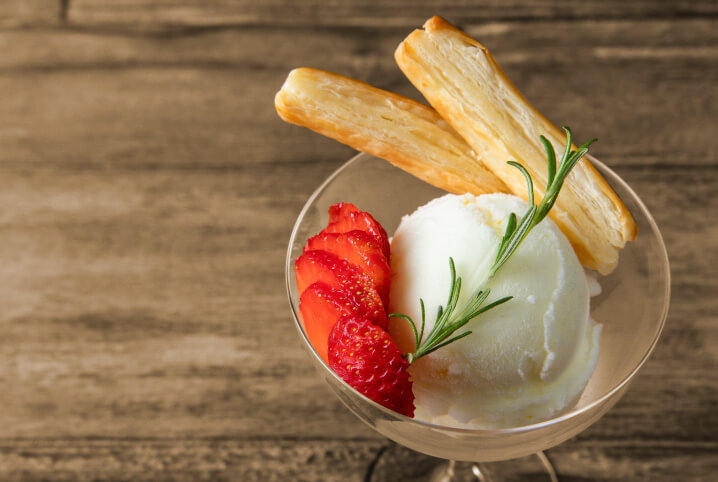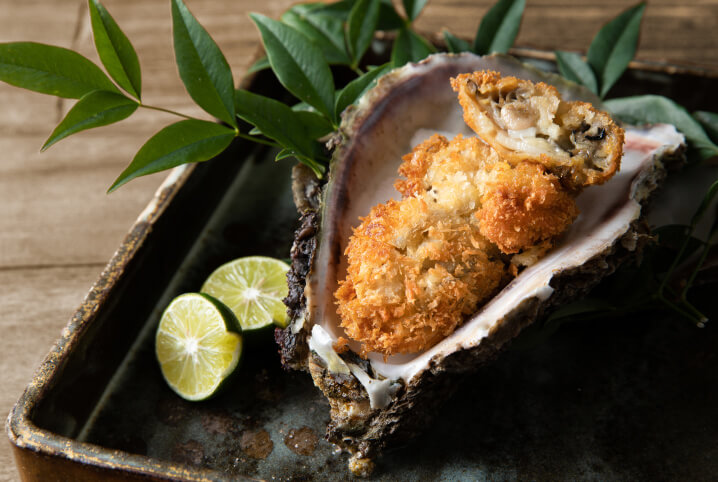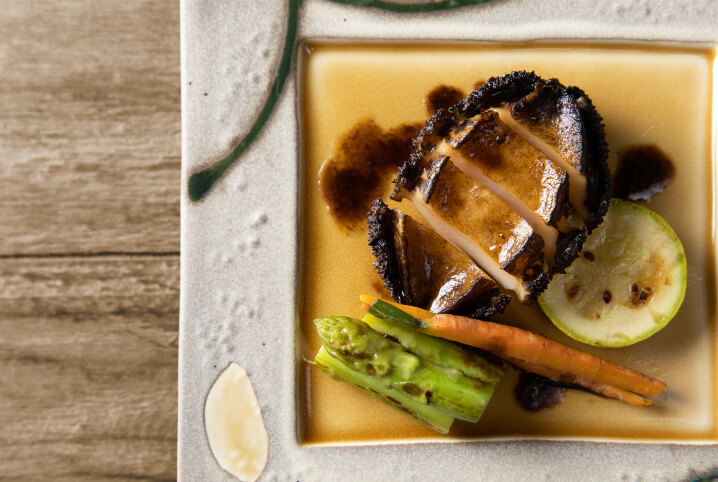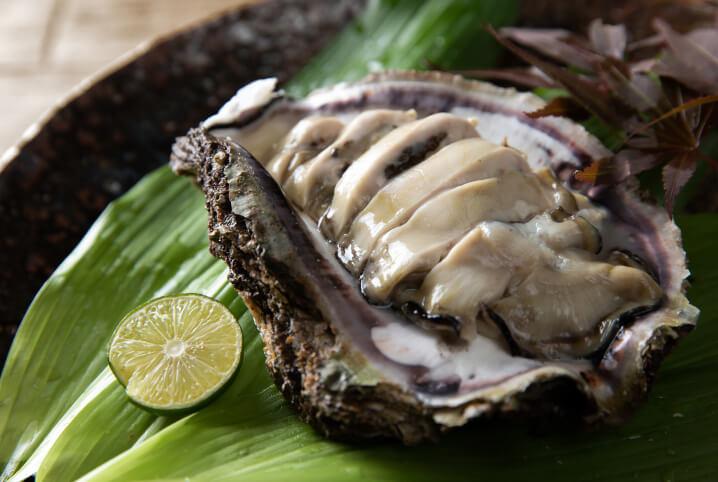 Breakfast
A special breakfast to be enjoyed while watching the sunrise over the ocean.
For breakfast, we offer Japanese dishes based on the concept of "delicious grilled fish," "delicious miso soup," and "delicious rice," using mainly ingredients from Yamaguchi Prefecture.
We will provide you with a special start to the day with a substantial meal made with locally sourced ingredients.
Enjoy a uniquely luxurious breakfast with a view of the ocean in front of you.