About Setonoututu
Spend an cultured holiday
at the Auberge hotel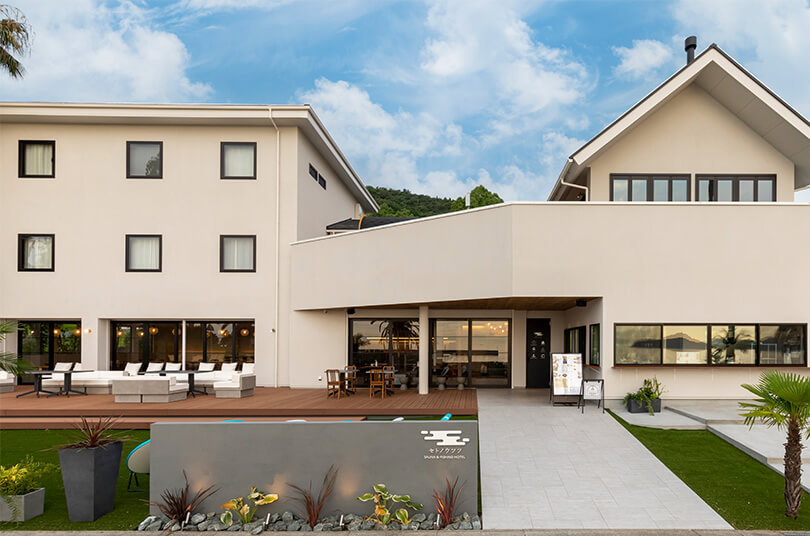 Limited to 7 rooms per day.
Setonoututu, a Japanese-style auberge on the Seto Inland Sea.
We offer "Japanese cuisine with abundant seasonal ingredients" that maximizes the appeal of local ingredients from the sea and mountains.
For hotel guests only,
The first "Barrel Sauna" in Yamaguchi Prefecture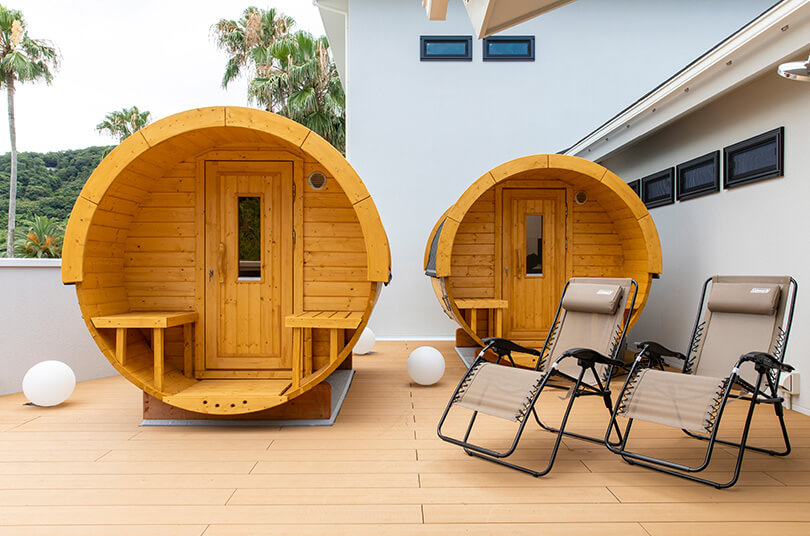 Experience the ancient Finnish tradition in the barrel-shaped sauna. and then, the mineral-rich cold water bath pumped up from the ground. You can feel the sea breeze all the while looking out at the ocean from the deck. It's exceptional. You will feel nature surrounded by the sea and mountains.
Guest room
A space that embodies "maximum relaxation"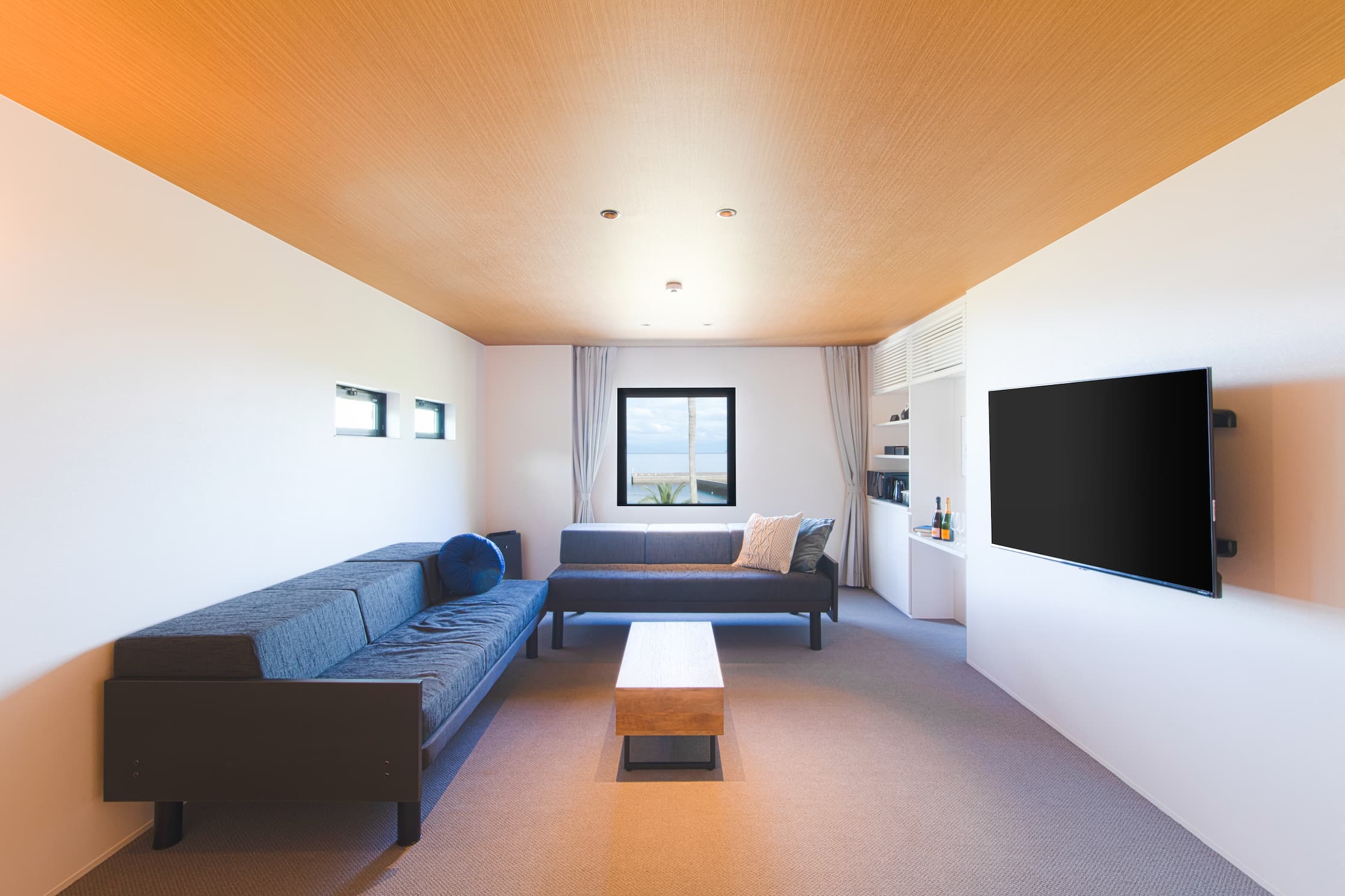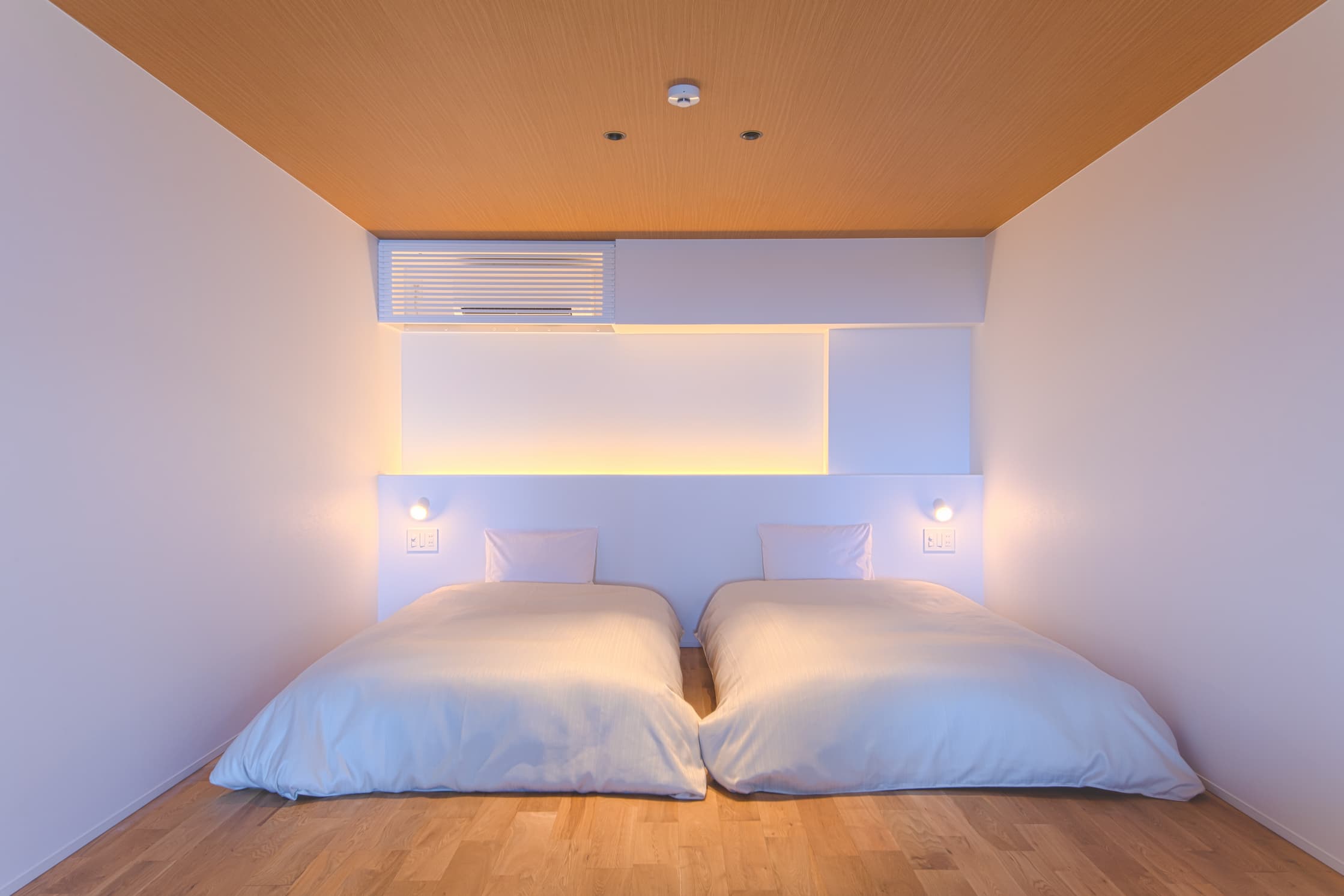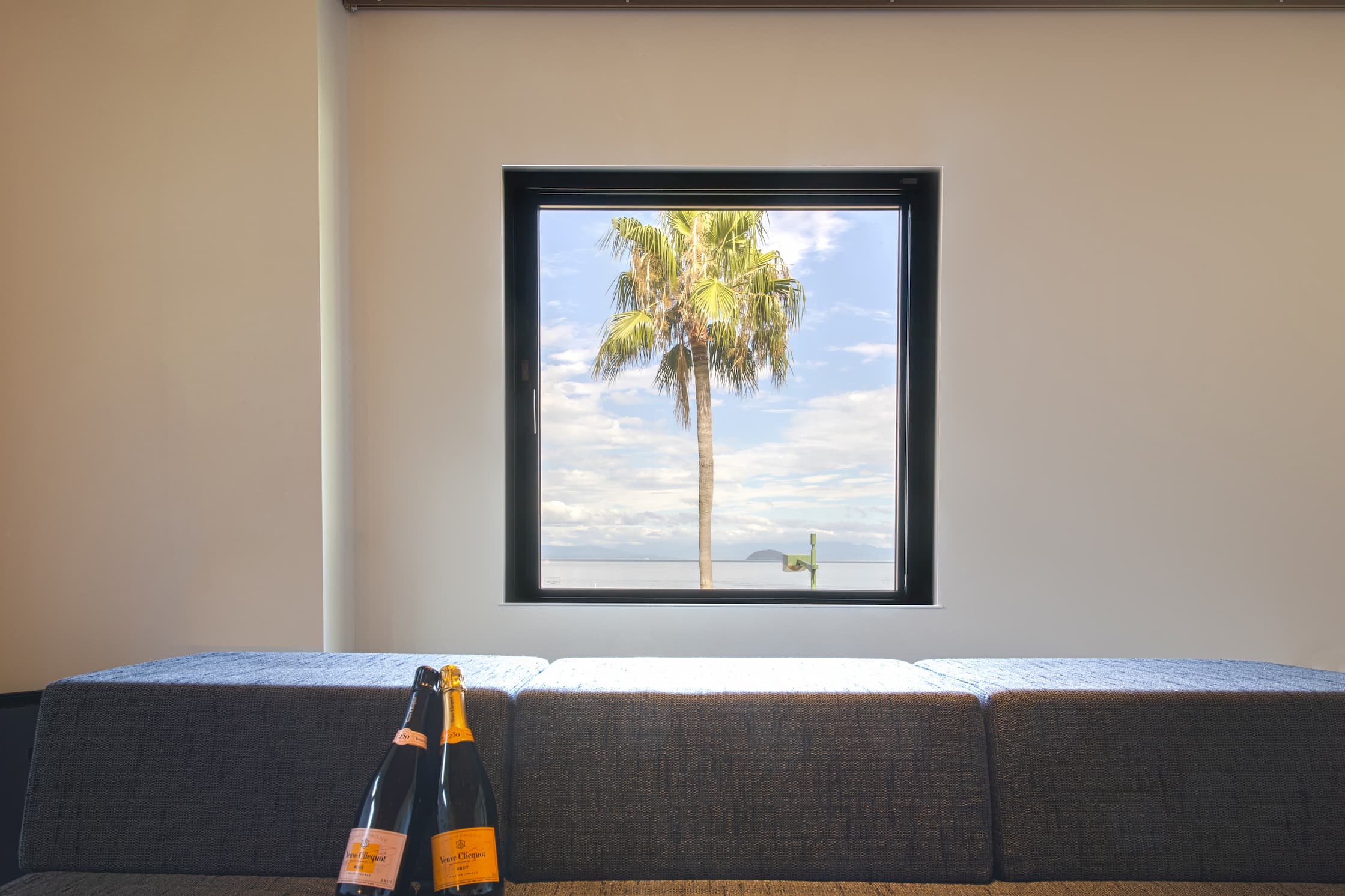 We offer a relaxing time to a wide range of guests, from groups of adults to families with small children and couples.
A total of 7 rooms are available, including ocean view rooms.
Dishes
A variety of dishes created by a chef who has wowed the palates of gourmets using local
Suo-Oshima seasonal ingredients.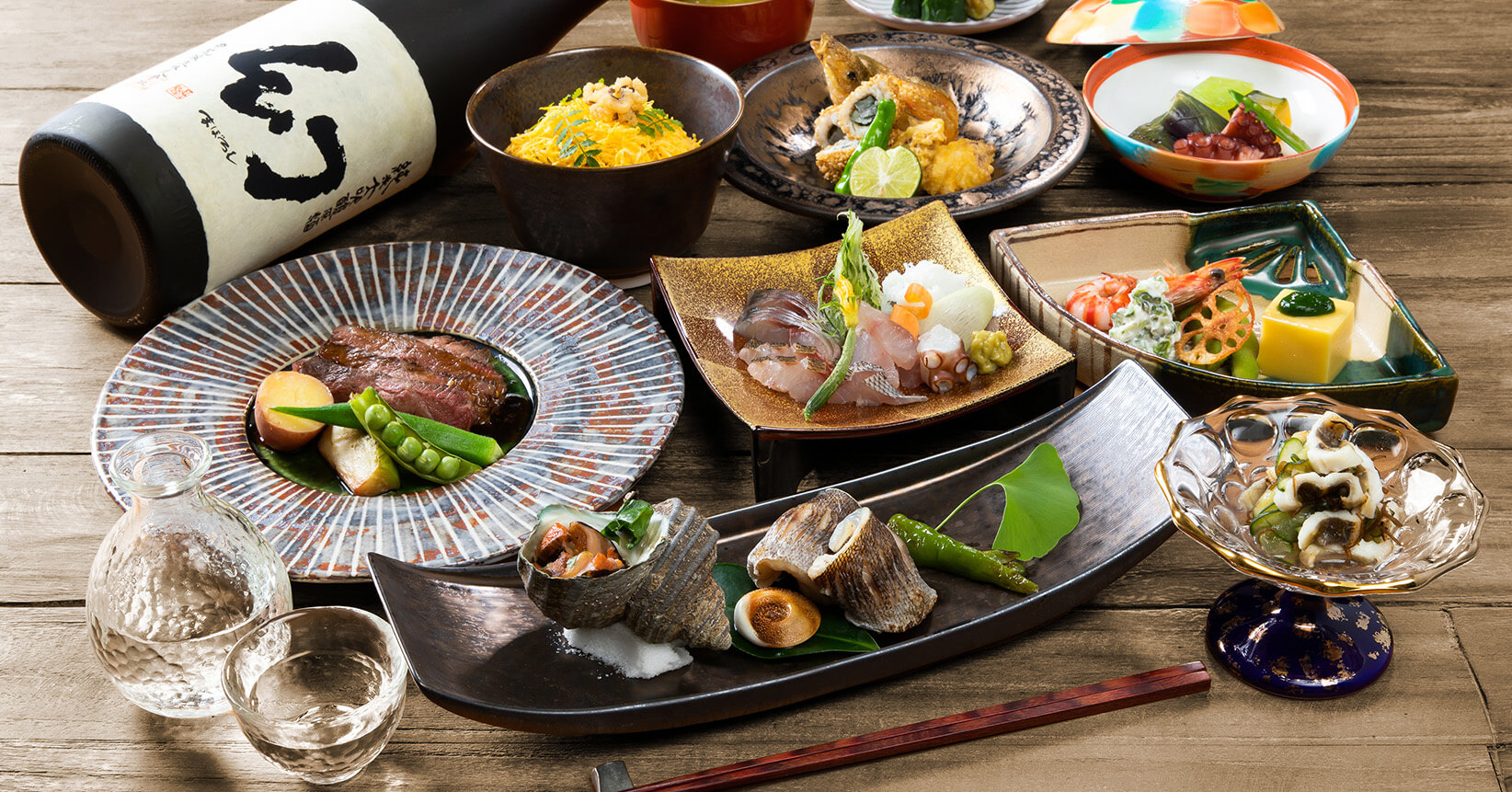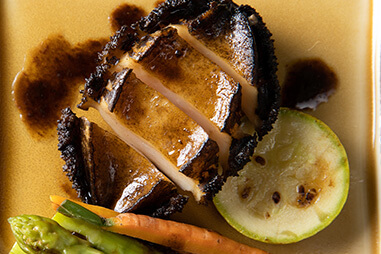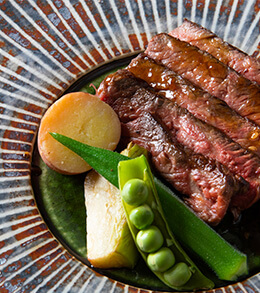 Our Japanese cuisine uses rich seasonal ingredients that change with the seasons. We hope you will enjoy our creations, which use an abundance of fresh ingredients purchased directly from the farmers and fishermen of Suo Oshima.
Sauna
Made in Finland, popular for authentic barrel type saunas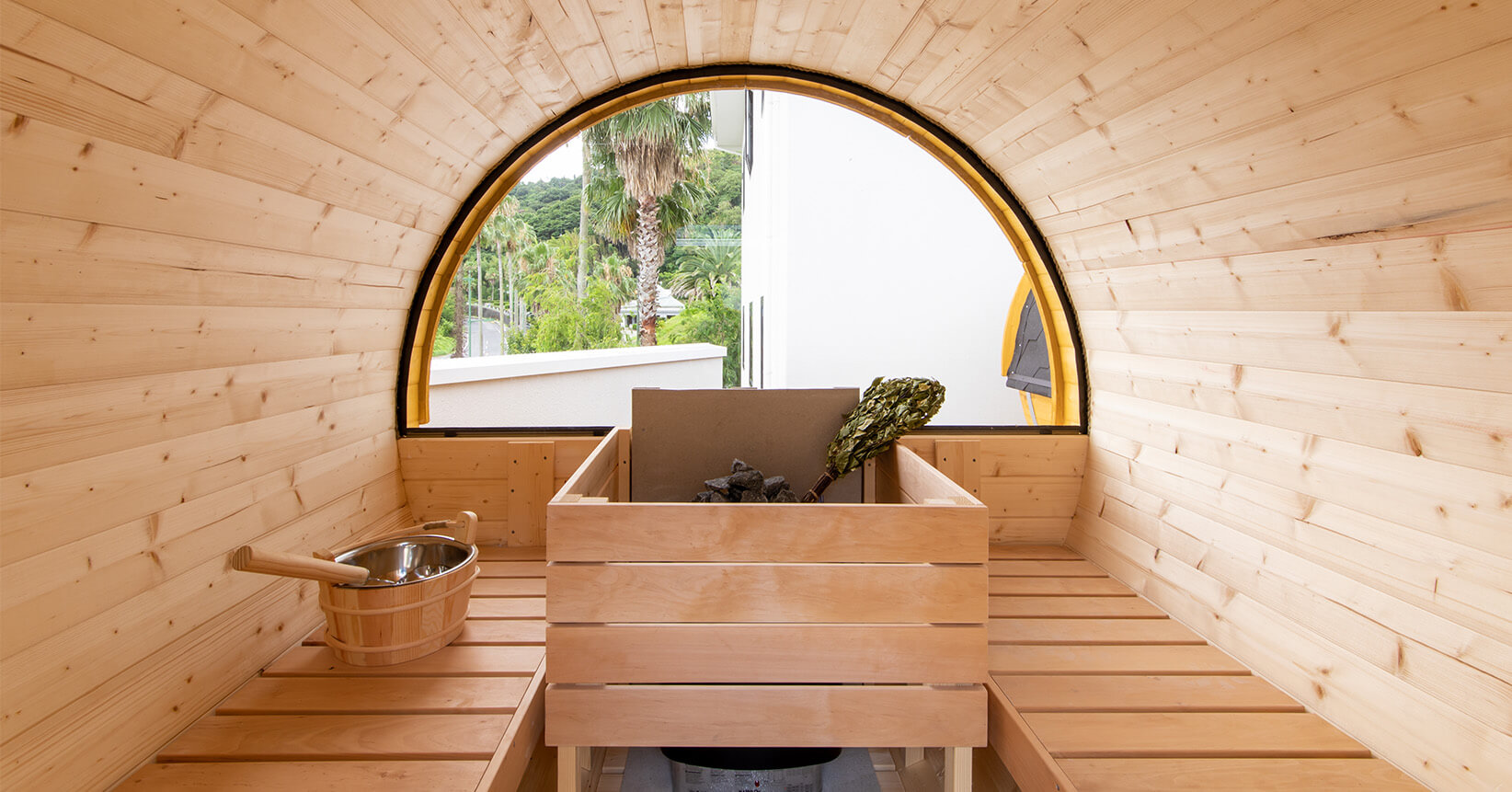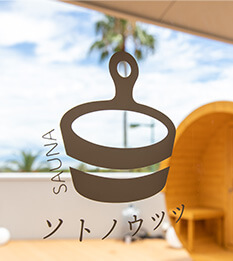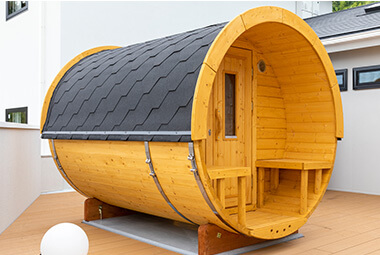 This is the first barrel-shaped sauna in Yamaguchi Prefecture, where you can experience the traditional Finnish tradition.. After warming up in the sauna, you can enjoy the sea breeze from the deck while looking out at the ocean.
Resort
Resort complex on Suo Oshima Island in the Seto Inland Sea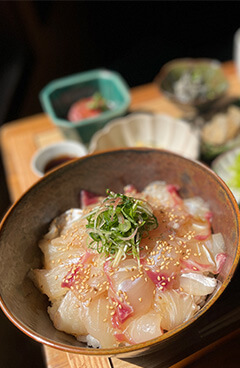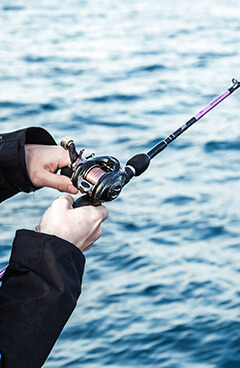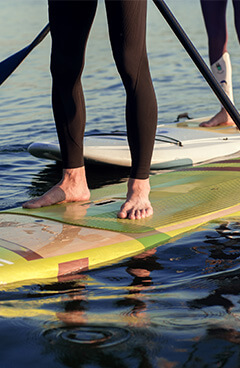 Enjoy your stay at the resort with "local delicacies from Suo-Oshima," which focus on seasonal ingredients, and "year-round sea fishing and seasonal activities".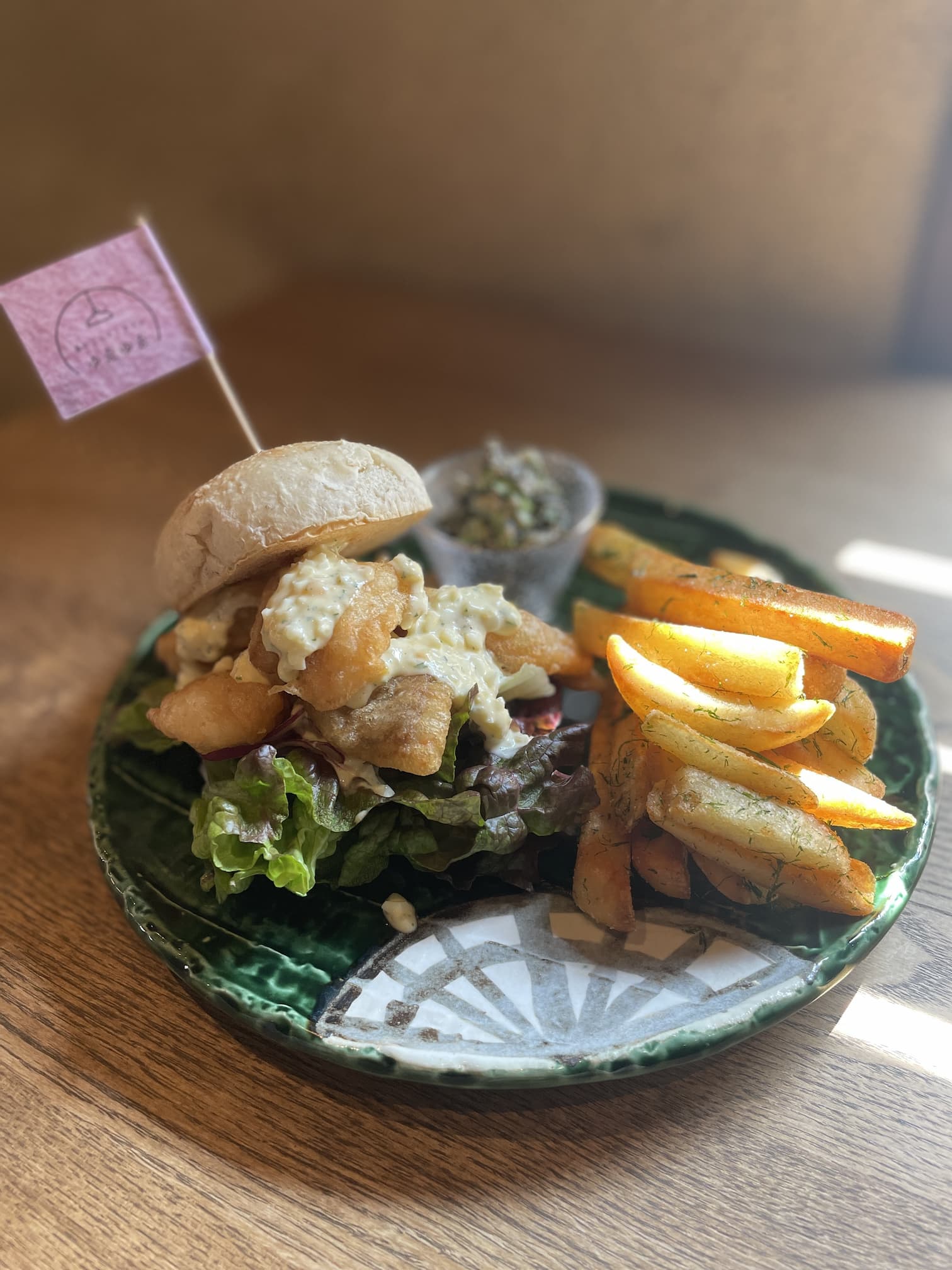 Cafe-restaurant located along the beach in the Seto Inland Sea
Food is one of the great pleasures of staying at a resort. Guests can enjoy dishes that bring out the best of the local ingredients of Suo Oshima in the Seto Inland Sea while gazing out over the calm waters of the Seto Inland Sea.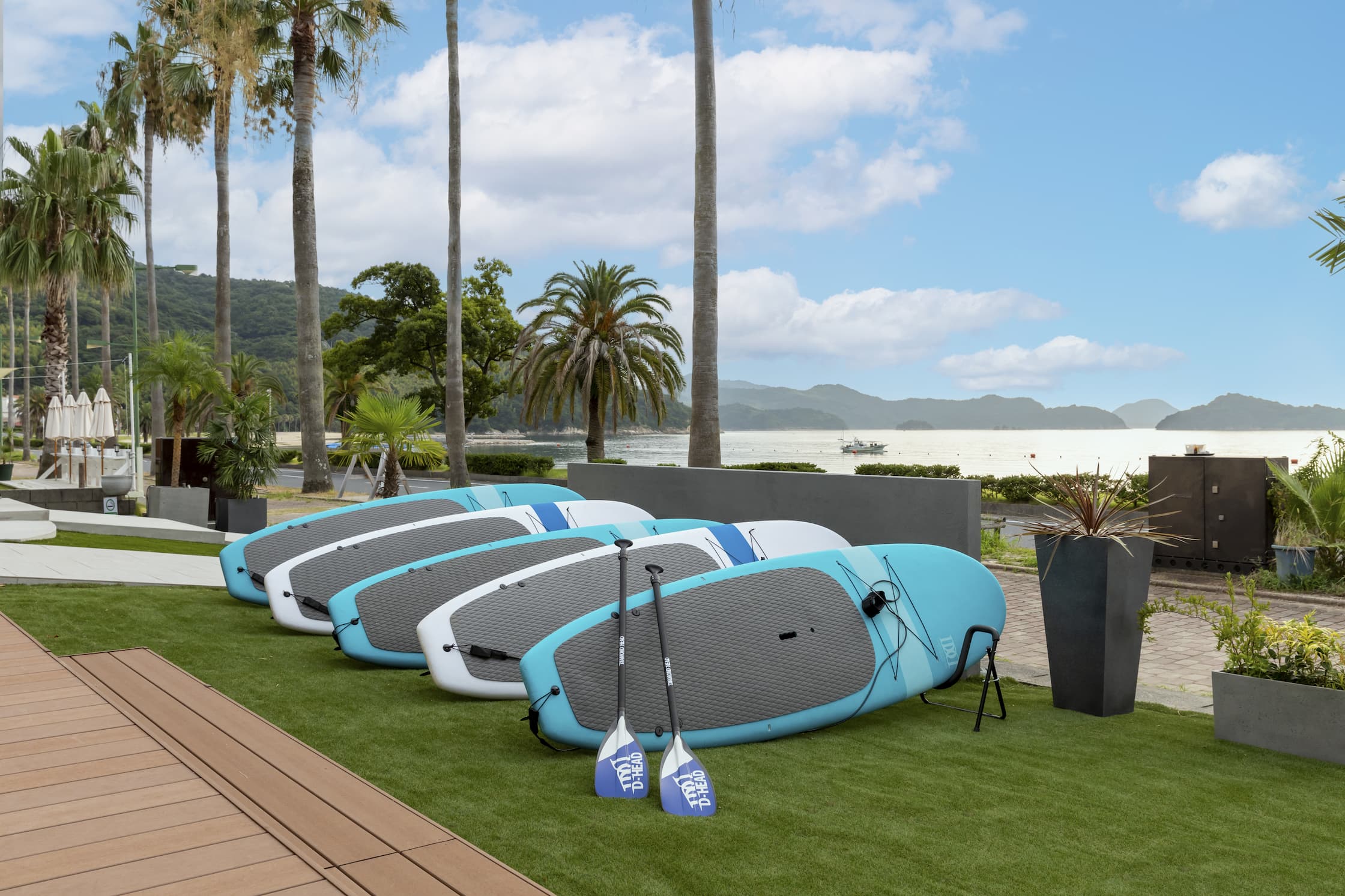 Activities unique to Suo Oshima in the Seto Inland Sea
You can enjoy a wide variety of seasonal activities such as sea fishing, trekking to admire cherry blossoms in spring, SUP and swimming in the calm sea in summer, cycling in the autumn leaves in fall, and bonfires while glamping in winter.
Area information and sightseeing map
Have a special moment at Setonoututu
How to spend
Information on sightseeing in the Seto Inland Sea from Onomichi to Shimonoseki, with a focus on Suo Oshima
To help you make the most of your stay or trip, we have compiled information about the Suo Oshima area and sightseeing information that is easily accessible from Suo Oshima.
Read more about how to spend
Hotel Information
Check-in/Out

3:00PM/10:00AM

Parking

Free on-site parking for 20 cars
*Parking lot is located behind the hotel

Credit Card Facilities

Visa/Mastercard/JCB/
AmericanExpress

Wi-Fi

Free in all guest rooms and common areas

Number of guest rooms

4 twin rooms (22.64㎡-30.06㎡)
2 Family Rooms (26.65㎡ - 34.06㎡)
1 Premier Room (51.44㎡)

Cancellation Policy

2 days prior to stay: Free of charge
1 day before the stay: 20% of the room charge
On the day of stay: 80% of the room charge
*100% of the room charge without notice