How to spend
Kitakyushu City, Fukuoka Prefecture - Hiroshima - Suo Oshima
3-day/2-night trip for a group of male friends
Recommended for
Want to have fun with friends for 3 days and 2 nights
Want to visit Suo-Oshima area from Hiroshima area
Want to enjoy the famous spots while visiting the hidden spots.
How to spend the first day
6:00
Meet at Kokura Station and depart
Go to Suo Oshima
9:00
Arrive at Setonoututu Enjoy fishing on a pleasure boat
ISARI, Setonoututu's recreational fishing boat service, offers a wide range of fishing experiences, from fun fishing for beginners to fishing for experts who want to target the rich variety of fish species in the Seto Inland Sea each season.
Guests can also add their catch to the dinner menu.
Enjoy playing with fish while feeling the nature of the Seto Inland Sea with your friends.

**Service scheduled to begin in the fall of 2023.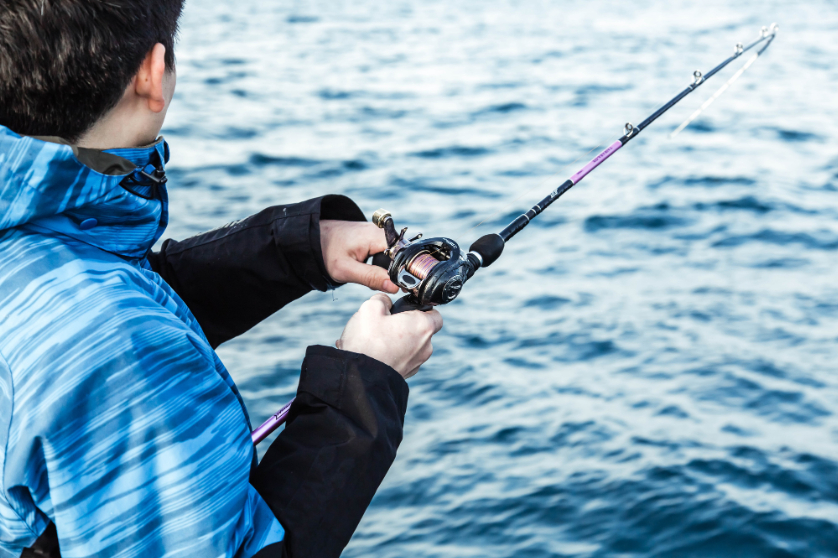 15:00
Check in and have a good night in your room
After checking in and opening the door to your room, you will find yourself in a modern and relaxing space.
You can spend a luxurious time in your room, relaxing on the chair, watching the ocean waves lapping against the shore, or making plans for the day ahead.
Enjoy the transience of time in a room surrounded by soft curtains.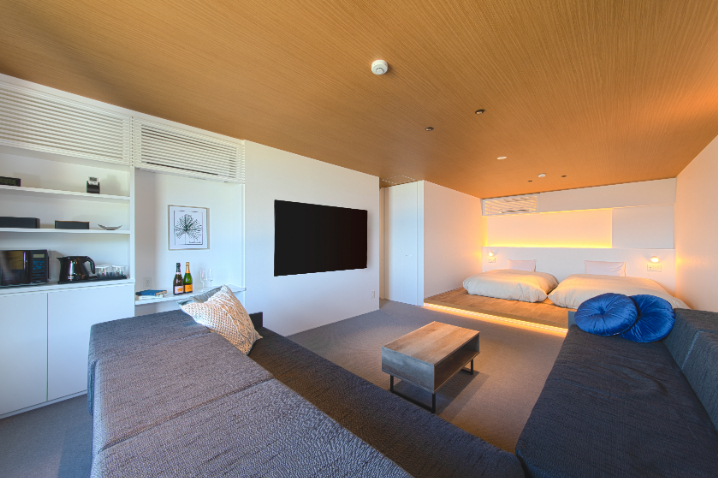 16:00
Sauna/Bathing
Setonotsu is equipped with a barrel sauna that can be enjoyed by both sauna lovers and beginners.
With a spectacular view of the Seto Inland Sea spread out before the barrel sauna, you can refresh your body and mind by sweating it out while gazing at the sea. Please spend a special time with your friends while admiring the magnificent ever-changing scenery.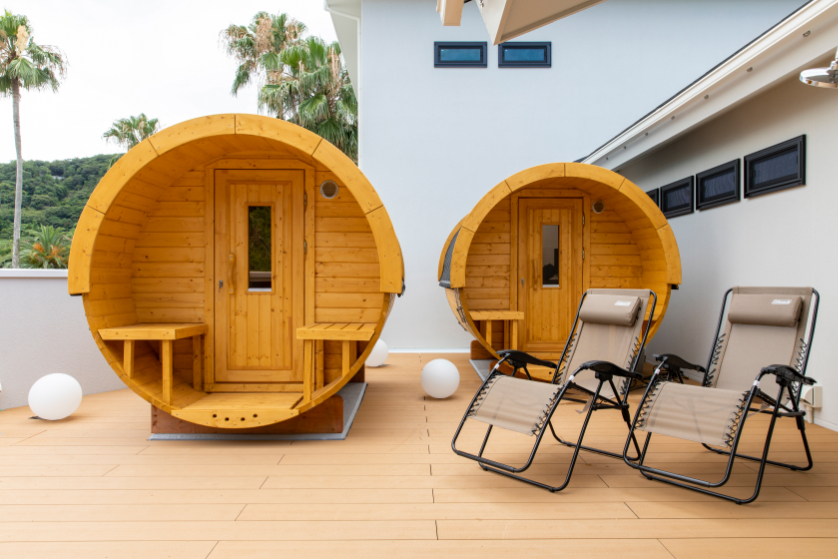 18:30
Dinner with seasonal ingredients
For dinner, Chef Tanaka, owner of "Shikisai Tanaka," a restaurant frequented by major artists in Hiroshima, prepares a variety of dishes using seasonal ingredients produced in Suo Oshima and purchased directly from local farmers and fishermen.
We hope you will enjoy our Japanese cuisine to your heart's content, which allows you to savor the chef's masterful techniques and the richness of Suo Oshima's natural environment.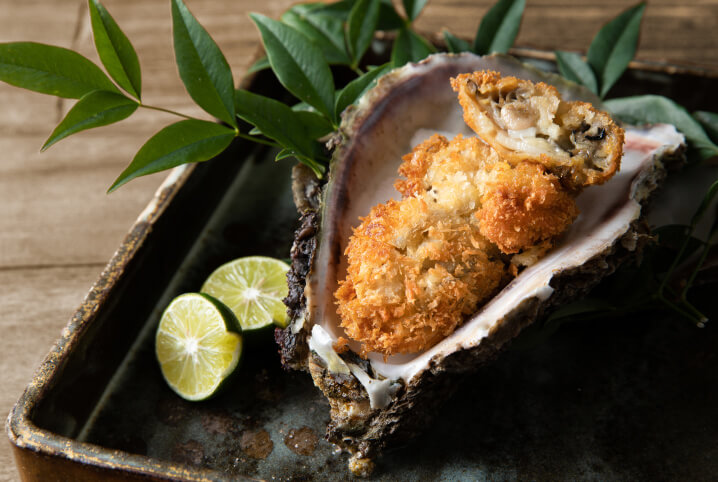 21:00
Enjoy a drink in the lounge with fireplace
At Setonoututu, you can also enjoy a drink in the lounge with a fireplace. In this modern yet warm space, you can enjoy a luxurious time for adults that is different from the usual. Please experience a moment of tranquility while enjoying a drink.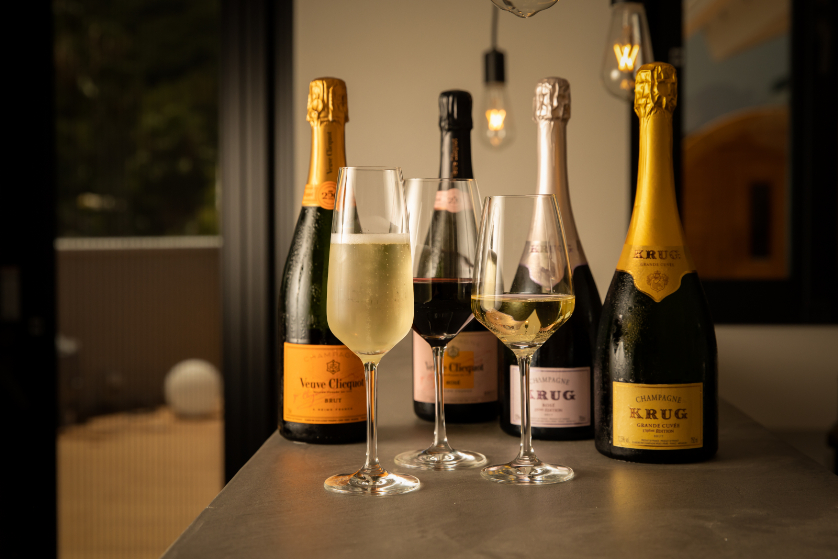 23:00
Bedtime
After enjoying drinks, please relax in your room until bedtime.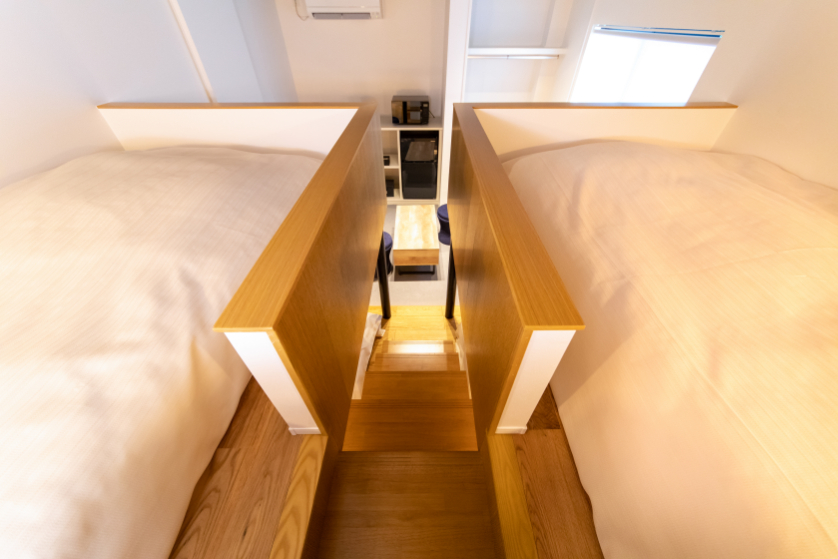 How to spend the second day
08:00
Breakfast
For breakfast, we offer Japanese dishes based on the concept of "delicious grilled fish," "delicious miso soup," and "delicious rice," using mainly ingredients from Yamaguchi Prefecture. We will provide you with a special start to the day with a substantial meal made with locally sourced ingredients.
Enjoy a uniquely luxurious breakfast with a view of the ocean in front of you.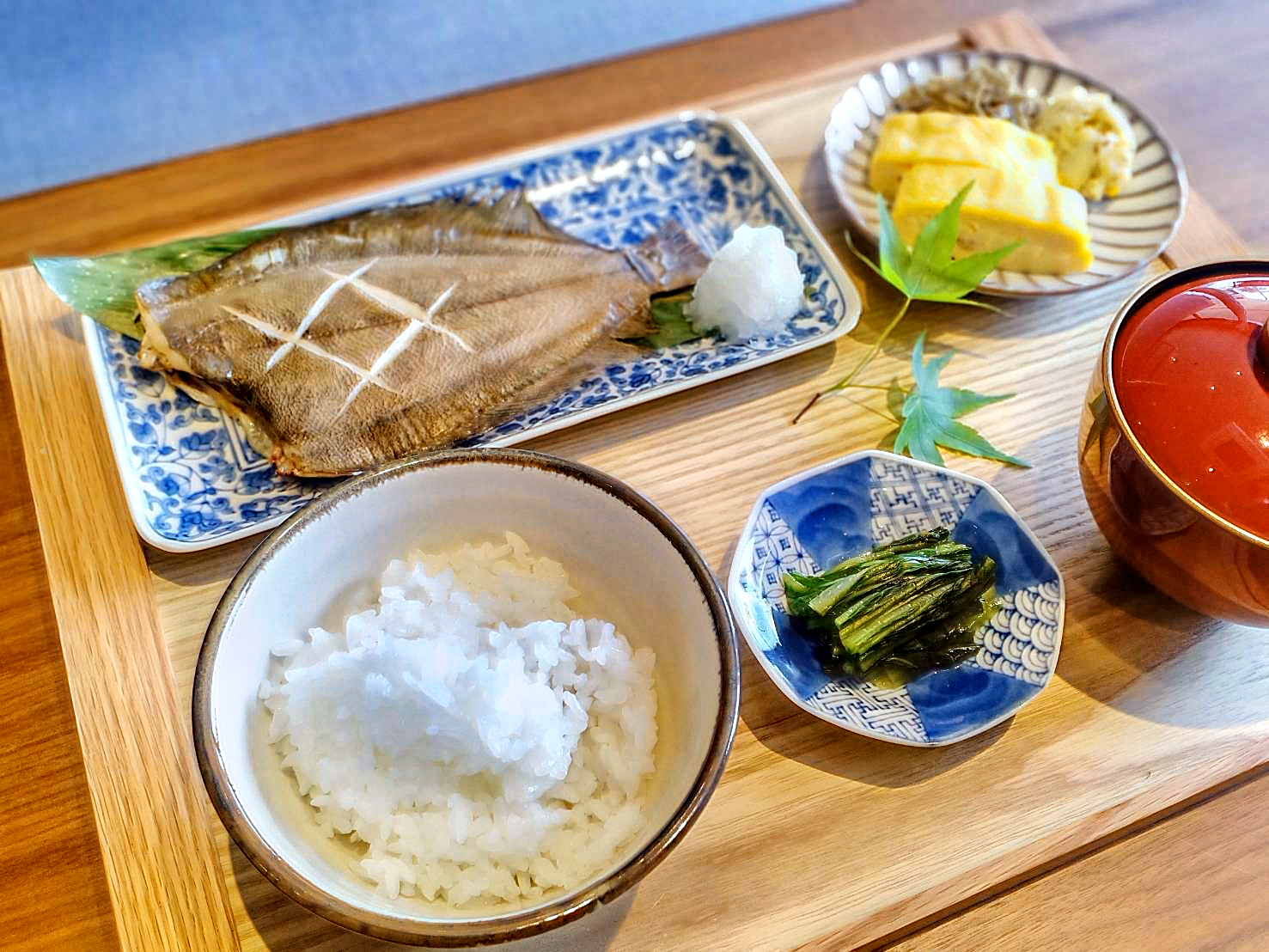 10:30
Check out and go to Kintai Bridge
After checking out, go to Kintai Bridge in Iwakuni City.
Kintai Bridge spans the Nishiki River flowing through Iwakuni City and is characterized by its five-linked structure.
Its distinctive shape is rare in the world, and it is a popular spot designated as a national scenic beauty spot.
When you see the wooden structure of the bridge up close, you will be overwhelmed by its elaborateness and beauty.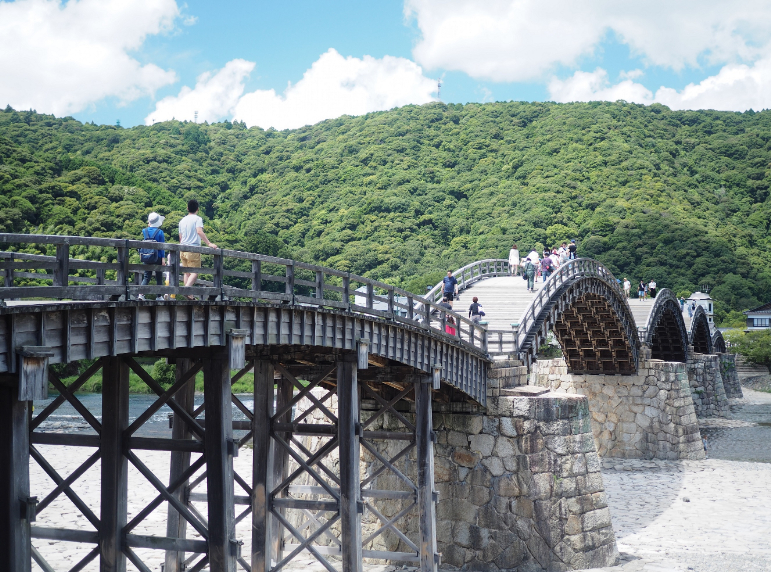 12:30
Lunch at Kintai Tea House near Kintai Bridge
Kintai Bridge Bus Center is a restaurant on the second floor of Kintai Bridge Bus Center.
You can enjoy specialty dishes such as Iwakuni Sushi while looking at the powerful Kintai Bridge from inside the restaurant.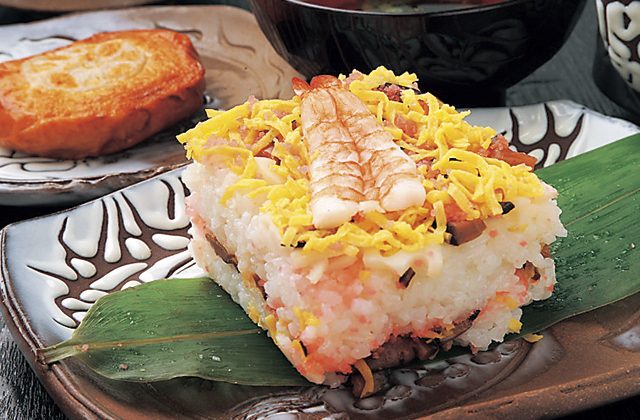 14:30
From Kintai Bridge to the Atomic Bomb Dome
The Atomic Bomb Dome was registered as a World Heritage Site in 1996. It is a valuable A-bombed structure that conveys the tragedy of war and the wish for peace to the present day.
It is a must-visit spot to learn more about Hiroshima, including the background leading up to the atomic bombing and the history of the city after the bombing.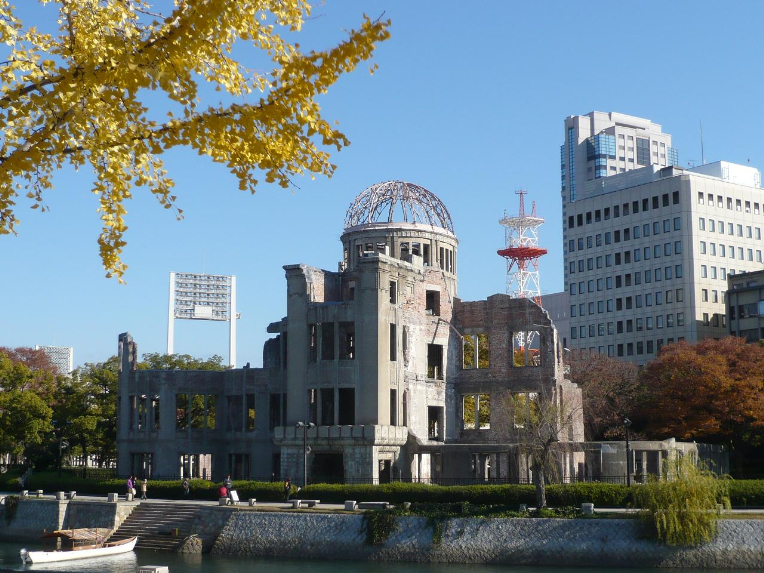 16:30
Visit Hiroshima Peace Memorial Museum
Hiroshima Peace Memorial Museum is a must-see together with the Atomic Bomb Dome.
Hiroshima Peace Memorial Museum conveys the horrors of Hiroshima, the first city in the world to be damaged by an atomic bomb, and the realities of the many hibakusha who died in the atomic bombing.
It is a place where visitors can experience the horror of the atomic bombing and war at close hand through lectures by hibakusha on their experiences of the bombing.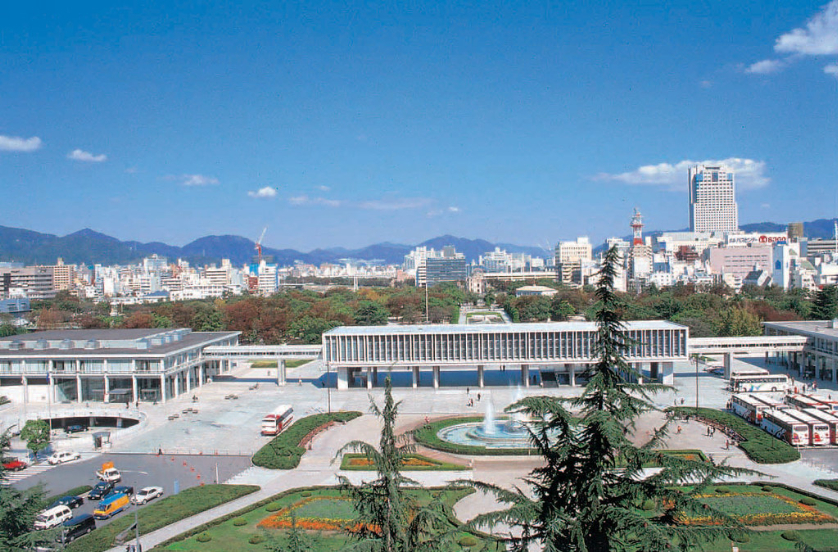 18:00
Baseball game at Mazda Zoom-Zoom Stadium
Enjoy watching a baseball game at Mazda Zoom-Zoom Stadium.
Even if you are not a baseball fan, you will surely enjoy the realistic feeling of cheering for the game and the abundant food at the stadium.
Let's get together with your friends and have a good time.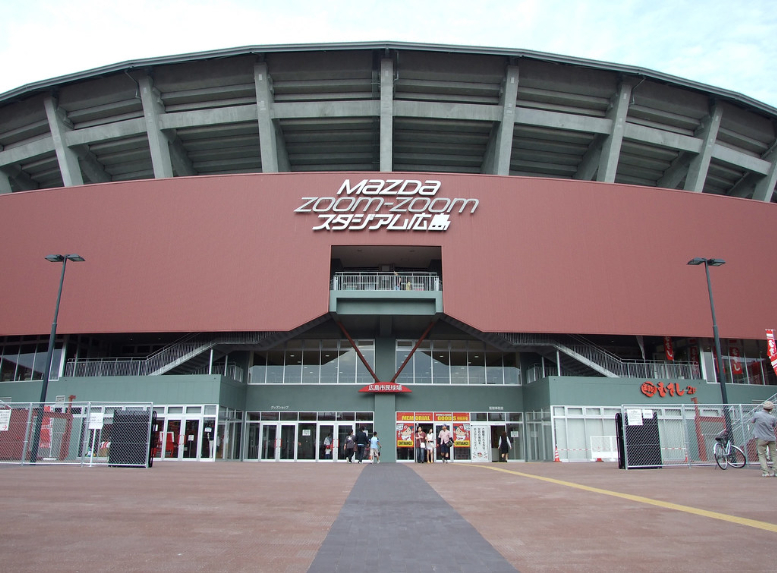 23:00
Stay at a hotel near Hiroshima Station
After enjoying a baseball game, rest your body at a hotel near Hiroshima Station.
11:00
Check out of the hotel and head home.
Head home, reflecting on an enjoyable trip based in Setonoututu.
Other ways to spend your time