How to spend
Shunan City - Suo Oshima, Yamaguchi Prefecture
An active trip to preserve memories with your family
Recommended for
Want to make family memories
Want to enjoy activities in nature
People who want to visit power spots
How to spend the first day
9:00
Depart from home in Shunan City for Suo Oshima
10:00
Arrive at Suo Oshima Enjoy fishing
Rent fishing gear at Kameya Fishing Tackle Shop, located by the Oshima Bridge, and head to Suo Oshima's fishing spots. On Suo Oshima, you can catch Chinu all year round, Mebaru and sea bream in the spring, and bluefish, yellowtail grouper, and bluefin squid in the fall. For reservations and inquiries about fishing tackle rentals, please contact the hotel.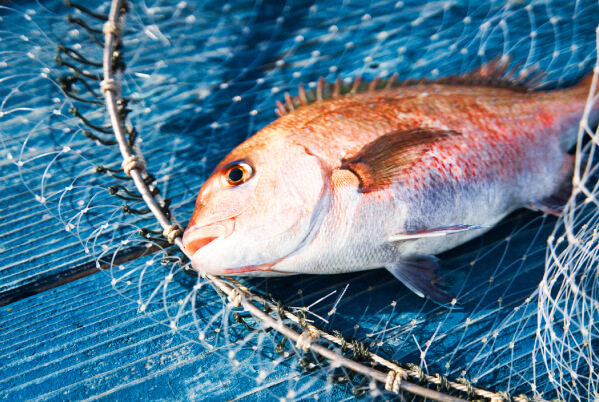 12:00
Lunch at "YueYue" Cafe/Restaurant in Seto Nouzu
Time for lunch at "Yue Yue" restaurant overlooking the Seto Inland Sea. In an extraordinary space with the sea in front of you, you can enjoy Japanese cuisine using a variety of seasonal ingredients purchased directly from farmers and fishermen in Suo Oshima.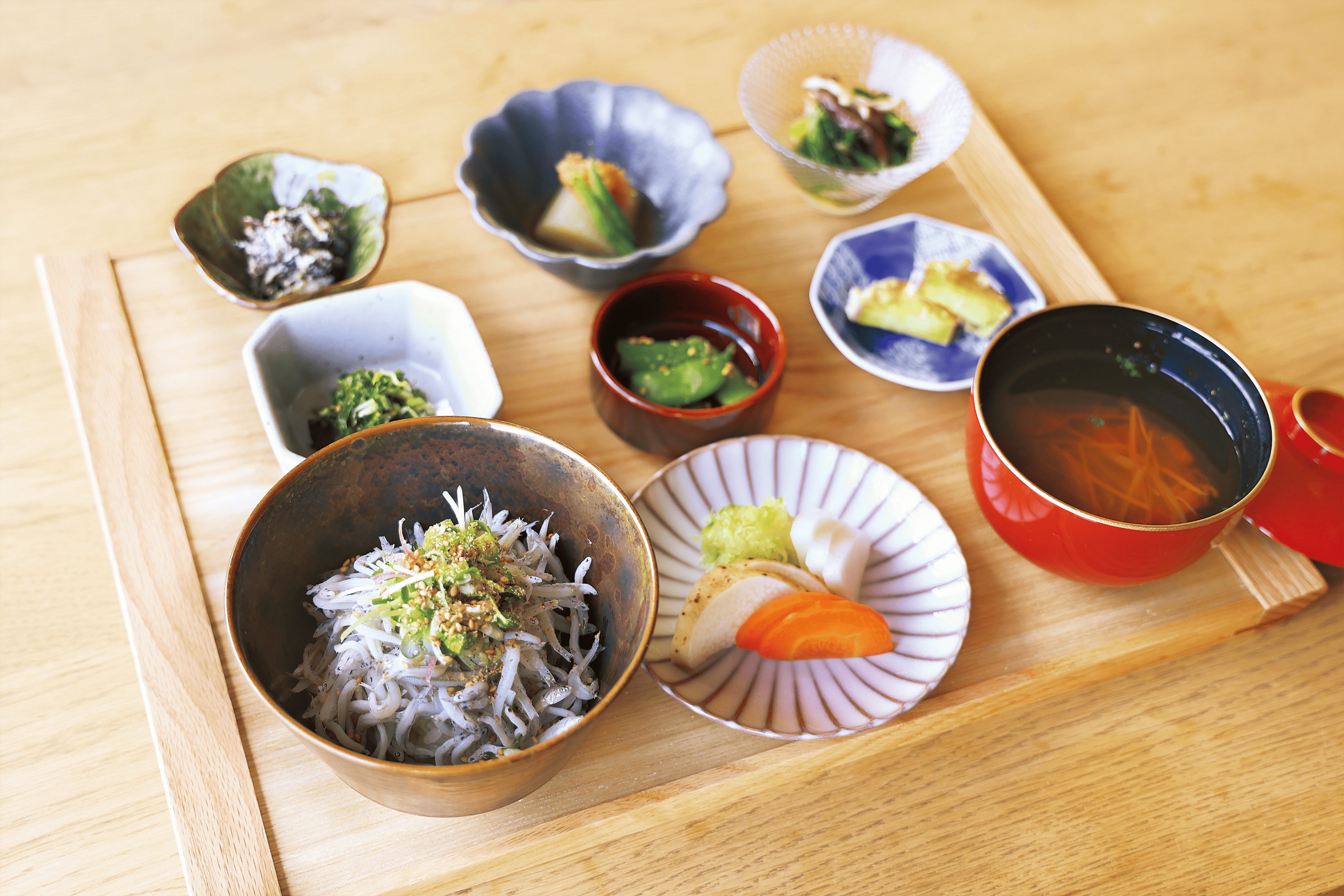 14:30
Enjoy sap at Tachimachi Rental
If you have come to the beach, we recommend marine activities that the whole family can enjoy.
At Tachimachi Rental, located inside Setonotsu, you can rent saps and other equipment.
Enjoy the water while having a conversation, or just lie on the sap and gaze up at the sky.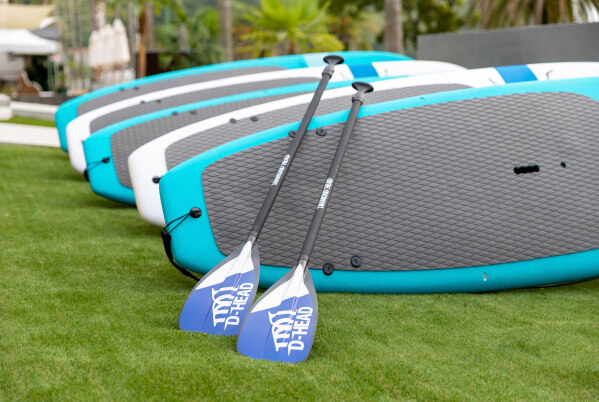 19:00
Dinner with seasonal ingredients
For dinner, Chef Tanaka, owner of "Shikisai Tanaka," a restaurant frequented by major artists in Hiroshima, prepares a variety of dishes using seasonal ingredients produced in Suo Oshima and purchased directly from local farmers and fishermen.
We hope you will enjoy our Japanese cuisine to your heart's content, which allows you to savor the chef's masterful techniques and the richness of Suo Oshima's natural environment.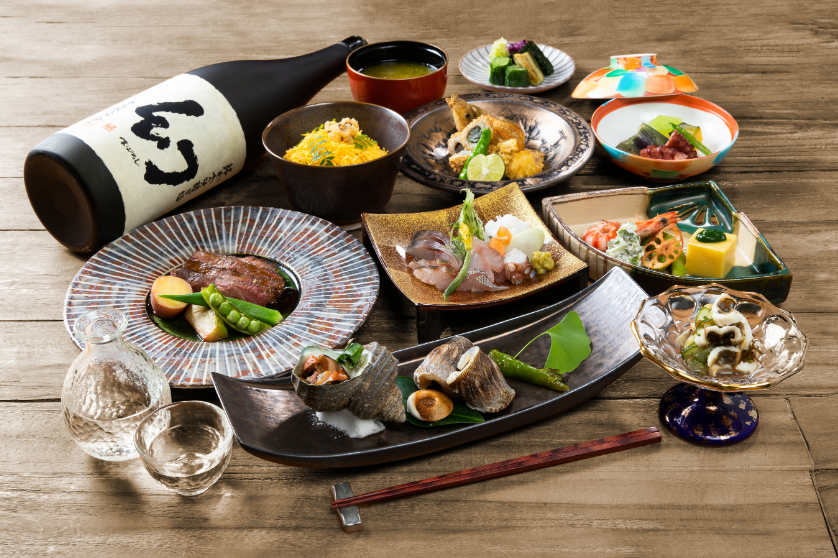 23:00
Bedtime
Our guest rooms are modern, yet warm and inviting, just like home, and will satisfy everyone from adults to children.
Please relax and enjoy the time before bedtime, reflecting on the day's events with your family or making plans for the day ahead.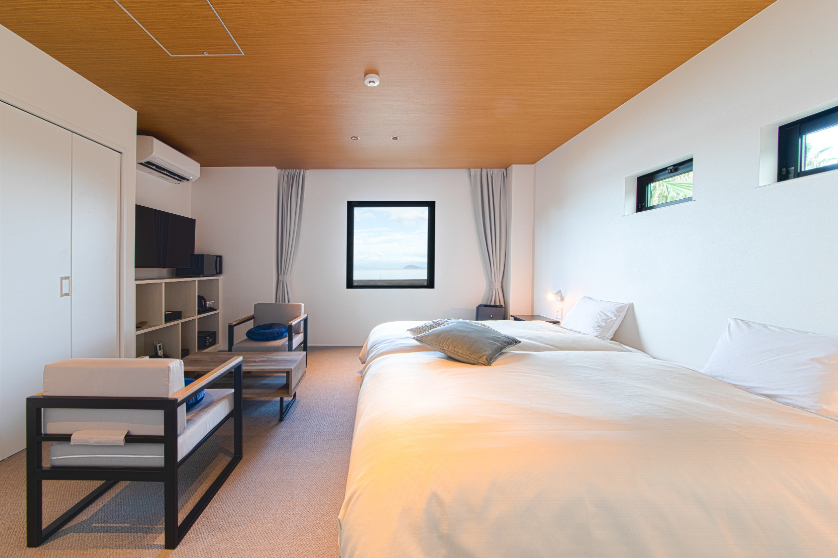 How to spend the second day
08:00
Breakfast
For breakfast, we offer Japanese dishes based on the concept of "delicious grilled fish," "delicious miso soup," and "delicious rice," using mainly ingredients from Yamaguchi Prefecture. We will provide you with a special start to the day with a substantial meal made with locally sourced ingredients. Enjoy a uniquely luxurious breakfast with a view of the ocean in front of you.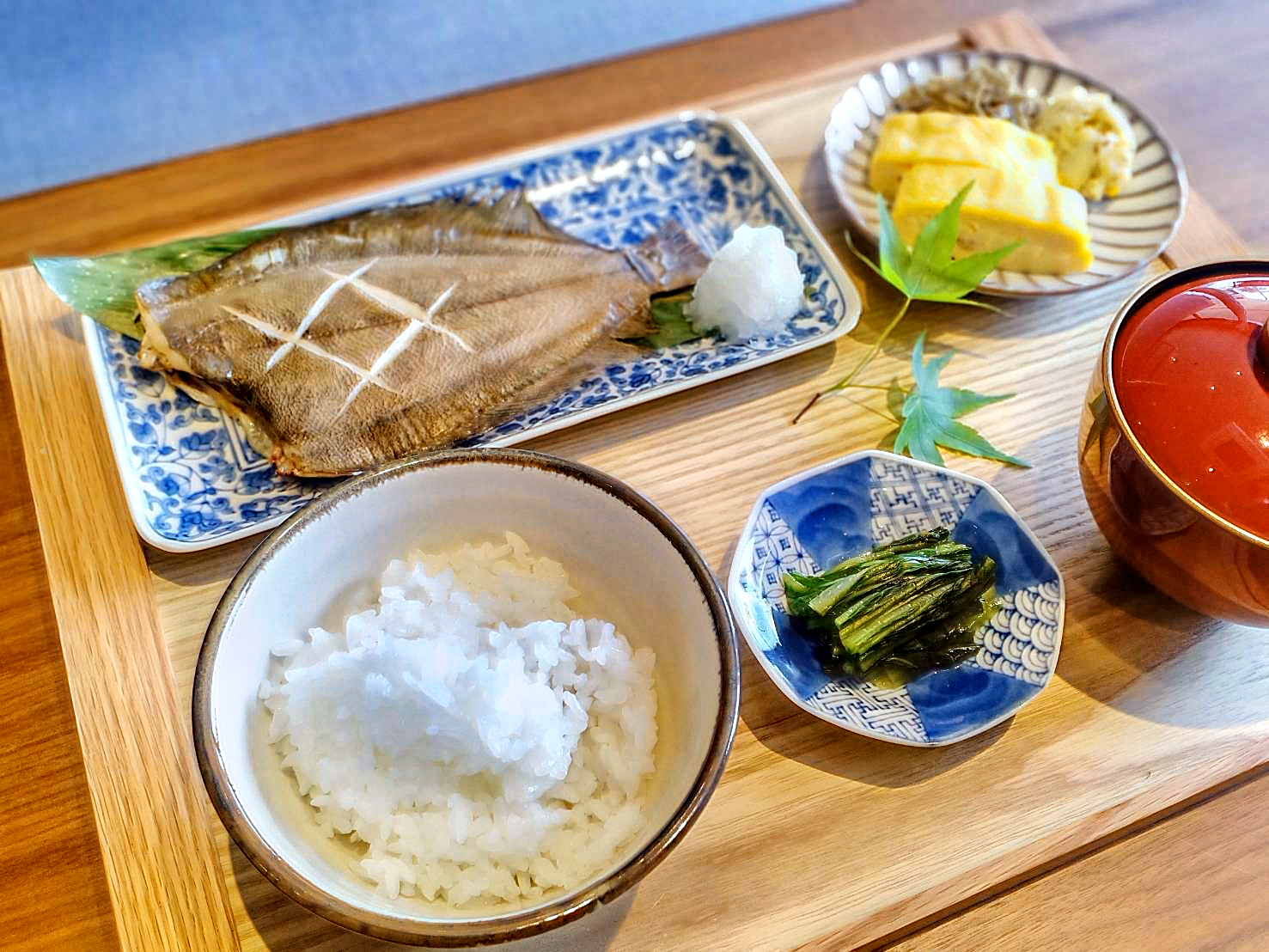 10:30
Check out and go to Happiness Prayer Rock Tour ①Tateiwa
There are four large rocks on Suo-Oshima Island, which have been called "Happiness Praying Rocks" since ancient times, and are popularly known as "Happiness Praying Rocks" , which bring good fortune.
Let's visit each rock and tour the power spot for happiness.

The first rock is Tateiwa. It is made of andesite and is also called "Otokoiwa" (male rock) because of its rugged rock surface and size.
The hall on the side of the rock enshrines the Horse-headed Kannon, the Buddha of traffic safety, who protects the safety of people passing by.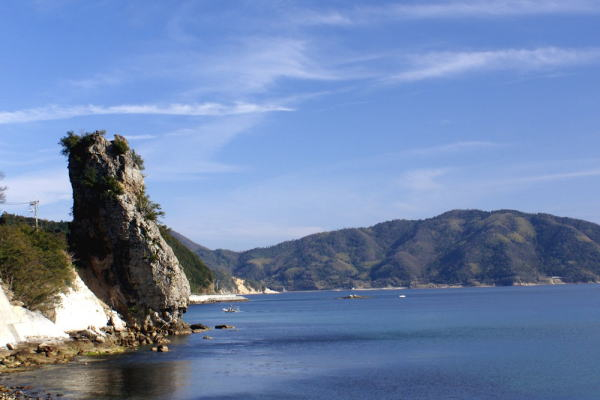 11:30
Happiness Prayer Rock Tour ② Obiseki Kannon
The second rock is "Obiseki".
It is called "Obi-ishi" because there is a huge stone with the words "Namu Amidabutsu" dug on the right side of the small hall where the Thousand-Armed Kannon is enshrined, and there are stripes around this stone that look like a belt wrapped around it. It is famous for prayers for safe delivery, named after the Iwata obi of a pregnant woman, and is visited by many women.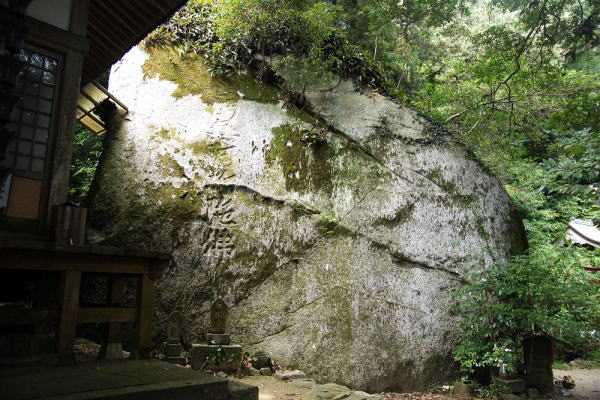 12:30
Happiness Prayer Rock Tour ③ Iwaya Gongen
The third rock is Iwayagongen.
The third rock is "Iwaya Gongen" a huge rock with four large cedars tied with a sacred rope at its entrance in the middle of Mt.
In a gaping cave, Ku Kuuzo Bosatsu and Sanno Gongen are enshrined at the same time, creating a mysterious atmosphere.
In this cave, there is an old custom of islanders gathering on the third day of the New Year to roast rice cakes and eat them to pray for good health.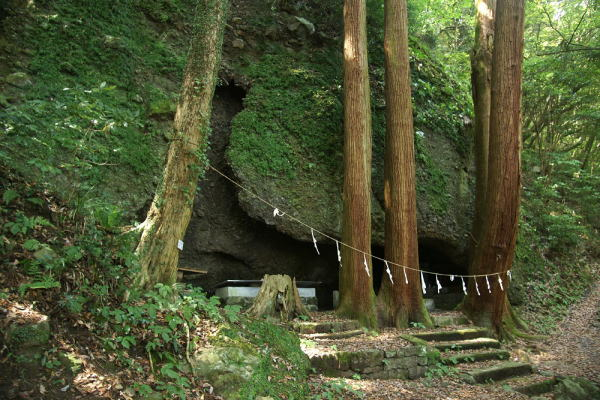 13:30
Lunch at Chidori Honten
Chidori Honten is known for its creative cuisine using the bounty of the Seto Inland Sea.
Please enjoy a variety of specialties unique to Suo Oshima, such as the old-fashioned taste of "simmered dishes straight from grandma", mandarin orange hot pot, and kagamizari of hairtail fish.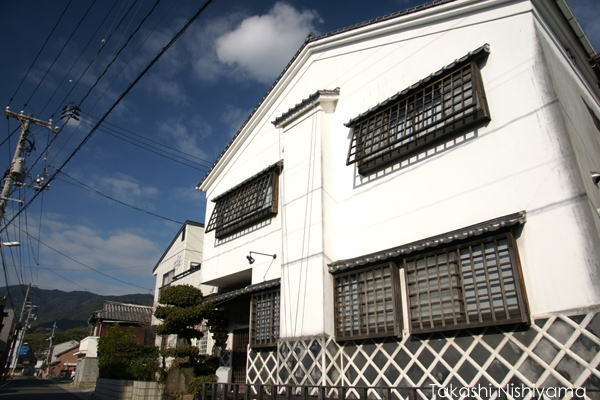 15:00
Happiness Prayer Rock Tour ④ Ganmon
The fourth rock is Ganmon. The erosion of seawater has hollowed out the rock, creating a hole in the rock, and you can feel the power of nature.
On the mountain behind Ganmon is the Tatsuzaki Kannon Hall, dedicated to the eleven-faced Kannon (Goddess of Mercy), which is said to be beneficial in preventing bad luck.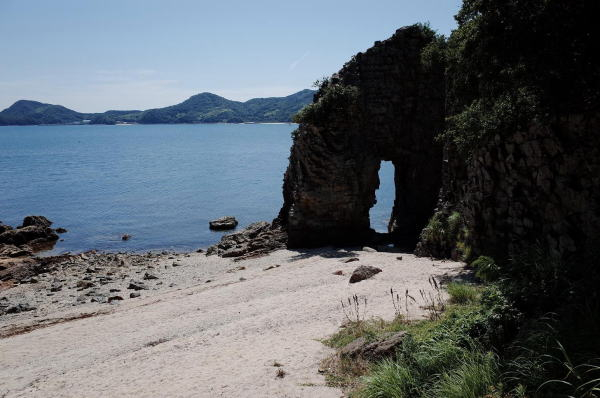 16:00
Return
We will return home, reflecting on our enjoyable trip based in Setonoututu.
Other ways to spend your time